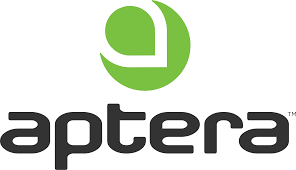 Powertrain Mechanical Engineer
San Diego, California - Full Time
Aptera Motors delivers the most technologically advanced solar electric vehicles (sEVs) with
breakthroughs in battery efficiency, aerodynamics, material science and manufacturing. The first in a series of eco-friendly vehicles, Aptera has the longest range of any production vehicle with 1,000 miles per charge and the ability to travel up to 40 miles a day on free power from its integrated solar panels. Its unique body shape allows it to slip through the air using far less energy than other electric and hybrid vehicles on the road today.
As a Powertrain Mechanical Engineer, you will be working on system design, system definition, system analysis, system behaviors and control mechanization of various components of Powertrain. You will work closely with cross-functional teams to understand root causes of failures, identify mitigation strategies, and incorporate learnings into new designs.
You will:
● Work collaboratively with project team on all stages of Powertrain system development from
conception to launch
● Work cross-functionally with all disciplines involved in specifying interfaces to, and engineering of, the Powertrain system
● Utilize analytical problem-solving skills, including thermal, mechanical and stress analysis
● Use analysis and simulations (MATLAB) to predict performance and design tests to validate
the system design and models
● Be familiar with A/C motor control systems, inverters, position sensing
● Develop and optimize designs in 3D CAD software with associated CAE tools
● Complete and release component designs and documentation, including 2D drawings
● Validate components per defined engineering requirements
● Validate manufacturing, assembly, and service feasibility
● Resolve issues and concerns with cross-functional teams including engineering, firmware,
supply chain, production, and service
● Provide product design input for Powertrain parts to drive improved manufacturability
● Participate in the sourcing process and manage engineering relationships with suppliers
● Deliver to defined schedules
Your skills include:
● B.S. in Mechanical Engineering or equivalent
● 2+ years of experience, or equivalent practical experience
● Practical or professional experience in automotive systems including brakes, bearings, cooling systems, and suspension is a plus
● Ability to work under extreme uncertainty
● Proficiency in a 3D CAD software (CATIA is a plus)
● Basic knowledge of GD&T (proficiency is a plus)
● Experience with component design, analysis, and validation
● Great technical and interpersonal communication
● Evidence of being a self-starter and bringing projects to completion
● Ability to thrive in fast-paced and ambiguous environments
You are expected to:
● Stay driven, exceptional, and efficient
● Achieve 30-60-90 day plan
○ 30-day target: Ability to perform all duties and responsibilities as a Powertrain Mechanical Engineer independently; working knowledge and integration of Aptera's purpose and culture
○ 60-day target: Implementation of knowledge gained in first 30 days to contribute to
Aptera's mission
○ 90-day target: Ability to utilize knowledge and experience gained in first 60 days to
appropriately and effectively train others and/or lead a team
Additional Requirements:
You must be honest and a positive influence as part of the Aptera team.
Aptera designs electric vehicles with extreme efficiency, using low-drag aerodynamics inspired by nature, able to travel 1,000 miles on a single charge and power themselves just by being parked in the sun. Aptera's purpose, our drive, is to bring freedom to people and the planet, and that's what keeps us accelerating into the future.