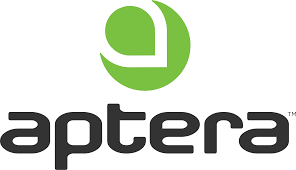 Project Coordinator
Carlsbad, California - Full Time
Aptera Motors delivers the most technologically advanced solar electric vehicles (sEVs) with breakthroughs in battery efficiency, aerodynamics, material science and manufacturing. The first in a series of eco-friendly vehicles, Aptera has the longest range of any production vehicle with 1,000 miles per charge and the ability to travel up to 40 miles a day on free power from its integrated solar panels. Its unique body shape allows it to slip through the air using far less energy than other electric and hybrid vehicles on the road today.
As a Project Coordinator, you will manage all aspects of assigned projects including interfacing with senior management and project team leads, tracking a project's schedule, resources, and budget, and ensuring deliverable dates are met.
Serve as the single point of accountability for all aspects of the project

Work with one or more team leads to plan, budget, and track resources

Direct and control all activities to meet expectations and budgeted financial objectives

Assist in team growth; coordinate and direct staff assigned to project

Coordinate logistics for teams

Compile project progress reports

Maintain team and project documentation (training, equipment, project status, maintenance of various spreadsheets, etc.)

Maintain a positive working environment for all aspects of the project
Stay driven, exceptional, and efficient

Achieve 30-60-90 day plan

30-day target: Ability to perform all duties and responsibilities as a Project Coordinator independently; working knowledge and integration of Aptera's purpose and culture

60-day target: Implementation of knowledge gained in first 30 days to contribute to Aptera's mission

90-day target: Ability to utilize knowledge and experience gained in first 60 days to appropriately and effectively train others and/or lead a team
Aptera designs electric vehicles with extreme efficiency, using low-drag aerodynamics inspired by nature, able to travel 1,000 miles on a single charge and power themselves just by being parked in the sun. Aptera's purpose, our drive, is to bring freedom to people and the planet, and that's what keeps us accelerating into the future.