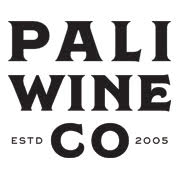 Harvest Intern (Seasonal) - Lompoc Winery
Lompoc, California - Full Time
Pali Wine Co. is looking to add a Harvest Intern to our fantastic team at the winery. This position is full-time and seasonal, and will report to the Assistant Winemaker.
What We'll Bring to the Table:
Opportunities for career progression and development
Friendly and dynamic work environment
Employee discount program
What You Will be Doing:
Maintaining a clean workspace, including sanitizing equipment
Racking, blending, filling barrels, etc.
Transporting cased goods and barrels via a forklift
Perform required tasks during harvest including processing, inoculations, additions, quality control, sample collecting, etc.
Some laboratory analyses as needed
Following safety procedures and protocols
Other duties as may be needed
What You'll Bring to the Table:
A committed and team player work ethic
A positive and winning attitude
Ability to work outdoors and indoors with varying temperature situations
Ability to climb, bend, stand and sit for prolonged lengths of time
Ability to lift up to 50lbs
Willingness to work on elevated surfaces and occasionally on wet surfaces
Consistent awareness of moving forklifts and winery equipment
Ability to work long and flexible hours through the bottling season and busy harvest
Previous production experience in cellar and barrel operations (preferred)
Good oral and written communication skills
Ability to lawfully work without sponsorship
Ability to multi-task and be organized
About Pali Wine Company:
Pali Wine Co. is a family-run winery that highlights the diversity and nuanced qualities of the California Central Coast wine-growing area. Our deep love for the region propels our three unique brands with three distinct winemaking focuses. The desire to share our wines inspires our passion to operate a growing number of neighborhood outposts dedicated to bringing California's Central Coast vineyard and winemaking experience to local wine drinkers, pursue retail partners with like-minded practices, and create a community of loyal wine club members.
Above all, Pali Wine Co. is about good times, an essential ingredient to health and wellness. It's impossible to imagine our favorite nights with friends and family, our most memorable meals, and our fondest memories without a glass of fine wine.
Pali Wine Co., along with its brands Tower 15 Winery and Neighborhood Winery, each produce standout wines with a strong sense of place and identity. We believe that the California Central Coast's distinct terroir is unmatched, and to preserve that quality, we intervene as little as possible. Each of our wines are made from sustainable, organic, or biodynamically sourced grapes of the highest quality that then produce a pure expression of the grape variety, vineyard, and vintage.