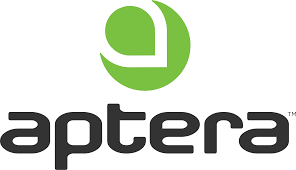 Electrical Engineer
San Diego, California - Full Time
Aptera Motors delivers the most technologically advanced solar electric vehicles (sEVs) with breakthroughs in battery efficiency, aerodynamics, material science and manufacturing. The first in a series of eco-friendly vehicles, Aptera has the longest range of any production vehicle with 1,000 miles per charge and the ability to travel up to 40 miles a day on free power from its integrated solar panels. Its unique body shape allows it to slip through the air using far less energy than other electric and hybrid vehicles on the road today.
As a Sr. Electrical Engineer, you will be expected to support the design of all electrical aspects of the human machine Interface (HMI) electronics for the vehicle from inception to design verification/validation, production and finally to the end users. The HMI Is a complex, electro-mechanical device that will be the key sub-system that the user will be interacting with and contribute to the customer's experience. You will work closely with the engineering, manufacturing team, suppliers/vendors to bring the design from prototype to production at a rapid pace.
Qualifications:
Experience with system level integration of products using SoCs and microcontrollers
You should have deep experience in complex PCBA development
Experience with high density and high-speed circuit board design and validation
Possess the necessary skills to go from rapid prototyping to full-scale/automated production
Demonstrate proven team and person-to-person communication skills
You will:
Lead the electrical hardware design effort:

Design, simulate, integrate and debug electro-mechanical systems related for HMI electronics.
Be the primary owner of the electrical design (PCB and schematic) from prototype to production (wiring harnesses included)
Work closely with cross functional engineers to explore and define advanced infotainment systems.
Specify requirements and select critical components, which will later be verified and validated through testing

Establish high level architecture and functionality based on market research, design feasibility and prototyping
Expected to understand and manage all aspects of the electrical design verification testing, production and usability testing.
Design support for electrical test fixtures and quality fixtures for in-house and supplier use.
Work hard, exceed expectations, challenge industry conventions, and relentlessly strive to make truly exceptional products
Your skills include:
B.S. or higher in Electrical Engineering (Masters preferred)
3-5 years of experience in a controlled environment - consumer products, medical, automotive or aerospace
Comprehensive understanding of functional vehicle systems and corresponding design principles
Strong understanding of engineering principles, circuit analysis, digital systems, and ability to think outside of the box
Passion for cutting edge design and innovation
You are expected to:
Stay driven, exceptional, and efficient
Achieve 30-60-90-day plan

30-day target: Ability to perform all duties and responsibilities as a Sr. Electrical Engineer independently; working knowledge and integration of Aptera's purpose and culture
60-day target: Implementation of knowledge gained in first 30 days to contribute to Aptera's mission
90-day target: Ability to utilize knowledge and experience gained in first 60 days to appropriately and effectively train others and/or lead a team
Additional Requirements
Experience with developing requirements and specifications and utilizing Jira, Jama and Confluence to support requirement tracing and tracking.
Low level programming, firmware, drivers
Experience with system level integration – data, SoCs, micro-controllers, data and display interfaces – USB, LVDS, FPD-Link III, audio
BGA SoC design with verification and validation experience for production
Working with suppliers, vendors and contractors to optimize, rapid prototype to full-scale production
Experience with schematic design capture and PCB layout with Altium
Design and optimization of high density and high-speed circuit board design
Understanding of Controller Area Network (CAN) protocols
Aptera designs electric vehicles with extreme efficiency, using low-drag aerodynamics inspired by nature, able to travel 1,000 miles on a single charge and power themselves just by being parked in the sun. Aptera's purpose, our drive, is to bring freedom to people and the planet, and that's what keeps us accelerating into the future.