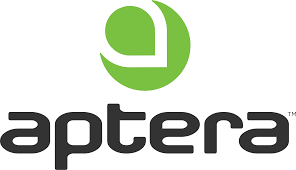 Product Support Engineer, Chassis
San Diego, California - Full Time
Aptera Motors delivers the most technologically advanced solar electric vehicles (sEVs) with breakthroughs in battery efficiency, aerodynamics, material science and manufacturing. The first in a series of eco-friendly vehicles, Aptera has the longest range of any production vehicle with 1,000 miles per charge and the ability to travel up to 40 miles a day on free power from its integrated solar panels. Its unique body shape allows it to slip through the air using far less energy than other electric and hybrid vehicles on the road today.
As a Product Support Engineer, you will provide end-to-end engineering solutions based on customer needs to improve product's quality, serviceability, and sustainability. You will utilize your breadth of knowledge and additional information to process new methods and assert timely conclusions. You will be responsible for allowing a future sustainable and improved product with your engineering and manufacturing skills.
You will:
Act as chassis subsystem owner to debug subsystem issues
Perform diagnostics on launch issue/field failures both remotely (looking at data logged by the vehicle) and directly in the field with onboard diagnostic tools
Coordinate with overall cross-functional teams and component owners to perform root cause analysis, finding countermeasure and deploy solution to the fleet
Develop remote diagnosis tools and compile service documentation to support factory retrofit, service development or field bulletin
Responsible for developing automatic diagnostic logics and diagnostic alerts related to chassis functions
Triage chassis-related issues through massive data analysis
Be the subject matter expert liaison between service engineering team and system design, quality, and manufacturing teams by communicating latest product changes and information
Be responsible for developing requirements for new chassis and vehicle dynamic features, ensuring new products are successfully launched and new features are successfully deployed
Be responsible for running fleet data analysis, diving into root causes, and finding product improvement opportunities in chassis system
Support the local validation and verification and software Quality Assurance testing
Review existing and proposed chassis system standards and assess their impact on current or future Aptera products
Bring visibility to development teams by summarizing and distilling existing standards and market direction; make proposals to engineering design and department heads on the direction Aptera should take
Engage with standards committees to represent and drive Aptera's interests
Review user experience issues and deficiencies, and escalate those to development teams that can be addressed by firmware or hardware improvements and/or revised functional specifications
Collaborate tightly with Aptera's hardware and software teams to ensure efficient and economical implementation and validation of new features, components and systems
Identify improvements for serviceability of the product for the purpose of reducing costs
Your skills include:
B.S. or higher in Automotive Technology, E&E Engineering, Mechatronics, or equivalent
Profound systematic knowledge of chassis system
Profound knowledge of vehicle eclectic architecture, CAN protocol, UDS protocol
Proficiency in CAN tools (CANoe, CANape, CANalyzer)
Minimum 3 years experience in iBooster/ESP/EPAS software engineering, system engineer, system validation engineer or relevant
UDS experience in firmware engineering
Experience with full product cycles from prototype to production
Experience with chassis system development and validation
Experience in system/software/hardware requirement management systems like Doors, Medini Analyze a plus
Ability to read or interpret Python and C/C++
Ability to utilize Jira and Confluence for managing defects and documentation
Experience with data acquisition and analysis processing tools, including one or more programming or scripting languages a plus
Ability to read, interpret electrical schematics; experience with PCB design systems such as Altium NEXUS a plus
Ability to read, interpret, design mechanical drawings; experience with CAD systems such as CATIA a plus
Ability to work under extreme uncertainty
Fluency in English (additional languages a plus)
You are expected to:
Stay driven, exceptional, and efficient
Achieve 30-60-90 day plan

30-day target: Ability to perform all duties and responsibilities as a Product Support Engineer, Chassis independently; working knowledge and integration of Aptera's purpose and culture
60-day target: Implementation of knowledge gained in first 30 days to contribute to Aptera's mission
90-day target: Ability to utilize knowledge and experience gained in first 60 days to appropriately and effectively train others and/or lead a team
Aptera designs electric vehicles with extreme efficiency, using low-drag aerodynamics inspired by nature, able to travel 1,000 miles on a single charge and power themselves just by being parked in the sun. Aptera's purpose, our drive, is to bring freedom to people and the planet, and that's what keeps us accelerating into the future.