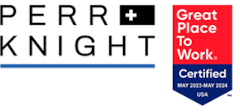 Staff Accountant - Santa Monica, California
Santa Monica, California - Full Time
The Staff Accountant assists in the Accounts Receivable functions of the Finance department to accomplish the organization's business objectives. The ideal candidate must be self-motivated, detail-oriented, organized, can multi-task and provide professional expertise as needed.
What We'll Bring to the Table
Competitive salary including merit-based bonus plan
Clear opportunities for career progression
Company funded professional education program
Generous benefits including PTO, medical/dental/vision insurance, 401K with match
Friendly, dynamic work environment
Visible management commitment to our company core values of: Diversity & Inclusion; Environmental, Community and Employee Wellbeing; Excellent Work Product; Innovation; Integrity and Superior Customer Experience.
What You'll be Doing
Processing, verifying, and posting customer payments and recording the transactions in the accounting system
Maintaining records regarding payments and account statuses
Researching and resolving account discrepancies and customer inquiries regarding invoices
Generating daily reconciliation reports and statements for internal use pertaining to receivables
Sending collection emails to customers and project managers at the designated follow-up dates
Monitor accounts receivable aging report to ensure timely customer payments while communicating with managers to ensure overdue invoices are addressed with customer
Documenting collection activities in the accounting system
Reconciling invoices generated by the time billing system with the accounting system
Processing check requests from, recording and reconciling EFT transactions made by the Regulatory Compliance Department
Creating expense reports as needed
Reconciling the health insurance premium invoices
Assisting in the asset management and procurement
Special projects and duties as required and assigned by the Manager or Director
What You'll Bring to the Table
Requires a bachelor's degree
At least five years of accounting experience
Proficient in Microsoft operating systems and products
Experience in QuickBooks & BillQuick a plus
Experience in reporting and analysis preparation
Ability to work in a dynamic environment with multiple priorities, multiple entities and time pressures
Excellent problem-solving, analytical, teamwork skills
Excellent organizational skills
Excellent written and verbal communication skills
Flexibility to adapt to changes in organizational structure and coordinate with all departments when necessary
Discretion and confidentiality are an absolute must
About Perr&Knight:
Founded in 1994, Perr&Knight provides insurance consulting and software solutions to the property & casualty and accident & health industries. Services include actuarial consulting, product development, insurance policy and forms consulting, regulatory compliance, state filings, licensing, technology consulting, statistical reporting, data services, and predictive analytics. Software includes StateFilings.com, a leading cloud-based state filings management solution. With offices in Santa Monica, Boca Raton, the New York Metro Area, Fort Worth, and Cincinnati, and more than 130 insurance professionals, Perr&Knight is among the largest independent actuarial and insurance consulting firms in the United States.
Our mission as an actuarial and insurance operations consulting firm is to provide extraordinary value to our clients by offering innovative and unique solutions to complex challenges they face while providing a positive and motivating work environment for our employees that respects diversity and recognizes ingenuity and hard work.