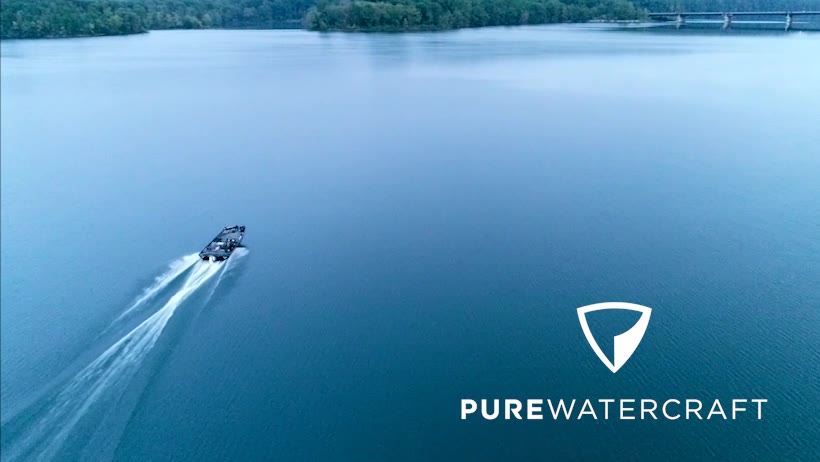 Lead Prototype Engineer
Seattle, Washington - Full Time
Pure Watercraft is creating revolutionary electric marine propulsion to ensure a future where boating will be clean, quiet, and powerful. With your help as a Lead Prototype Engineer we will provide the highest performance and most reliable electric boating system available on the market. Be a part of our team that will help build, prototype, and develop our product!
Essential Duties and Responsibilities:
Lead the project and functional teams through planning, development, and realization of mockups, prototypes, and qualification builds

Develop concepts by brainstorming and collaborating with engineers, designers, and users to create new solutions, building your designs to prove them out and revise them over time.

Work with operations, supply chain and design team members to create design properties that are used to fulfill a wide variety of requirements, from initial design concept evaluation through finished prototypes.

Combine the use of CAD systems, additive manufacturing, and traditional hand skills to create mules, bucks, finely finished / fully functioning prototypes and everything in between.

Build upon prototype learnings to help make decisions concerning the actual design and development of products

Work collaboratively with other modelers as well as designers, engineers, and outside resources to solve complex problems.

Demonstrate and assure knowledge of prototype shop safety procedures for shop and individual tool use

Aid in the troubleshooting and modification of elements to resolve any design issues

Support the company's vision of creating the highest quality and most innovative new proprietary products

Assist in maintaining an adequate inventory of prototype supplies and materials

Participate in the maintenance of the prototype shop area and equipment to keep the area clean, orderly and safe
Skills & Knowledge:
A bachelor's degree in engineering or equivalent

A minimum of 5 years of prototype development

Experience in vehicle manufacturing, design, packaging, and prototyping of electro-mechanical systems.

Capability to design in 3D CAD software, utilizing engineering fundamentals and FEA

Understanding and proficiency in Geometrical Dimensioning and Tolerancing (GD&T)

The ability to quickly make tradeoffs and decisions to drive progress

Knowledge of prototype process –low volume manufacturing and fabrication – with quality, cost, and timing tradeoffs

Strong teamwork skills, the ability to collaborate, and a positive attitude

An open mind to challenge convention and work to create thing in ways that haven't been done before

Proven team leadership capabilities with cross-functional project teams of 10 or more members
Pure Watercraft is revolutionizing boating, starting by building an innovative electric propulsion system that is clean and quiet without compromising performance. (http://www.purewatercraft.com)
We are an equal opportunity employer and value diversity at our company. We do not discriminate on the basis of race, religion, color, national origin, gender, sexual orientation, age, marital status, veteran status, or disability status.