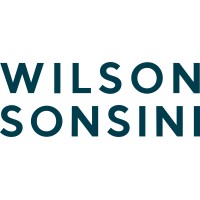 World-Class Legal Team looking for a Foreign Filing Specialist
San Diego, California - Full Time
Are you an experienced Foreign Filing Paralegal?
Wilson Sonsini is looking for your experience. This is a Full Time Positon supporting our San Diego team but will accept candidates able to work from our offices in the Los Angeles or Century City area.
As part of a team of Foreign Filing Specialists, you will work closely with attorneys and patent agents to manage all foreign filings for the clients. The responsibilities of this position include but are not limited to generating cost estimates using Global IP Estimator; preparing and filing PCT applications; preparing direct and national phase filings; corresponding with foreign associates regarding formalities and other patent-related issues; corresponding with clients regarding foreign filing matters; reviewing and maintaining a personal foreign filing docket; retrieving, reviewing, and organizing information from public databases; and working on other projects as necessary. Thorough knowledge of foreign filing processes, matters related to sequence listings, and rules at foreign patent offices is required.
Wilson Sonsini Goodrich & Rosati is the premier legal advisor to technology, life sciences, and other growth enterprises worldwide. We represent companies at every stage of development, from entrepreneurial start-ups to multibillion-dollar global corporations, as well as the venture firms, private equity firms, and investment banks that finance and advise them. The firm has approximately 1,100 attorneys in 18 offices: 13 in the U.S., three in China, and two in Europe. Our broad spectrum of practices and entrepreneurial spirit allow our staff exceptional opportunities for professional achievement and career growth.
The ideal candidate is efficient, flexible, detail-oriented, results-oriented, a self-starter, possesses strong organizational and communication skills, strong computer skills, the ability to prioritize, and the ability to work in a fast-paced team environment. Knowledge regarding CPI or other calendar databases, document management systems, PCT Safe, Global IP Estimator, USPTO's Patent Application Information Retrieval system and foreign patent offices' databases and websites is preferred. Occasional overtime work may be necessary. A bachelor's degree and/or paralegal certificate is required. The ideal candidate will have a minimum of 3 years of experience, preferably in a law firm environment.
If you are looking for an opportunity to utilize your existing skills in a supportive team environment you will thrive with us.
The primary location for this job posting is in San Diego, but Los Angeles candidates are also considered. The actual base pay offered will depend upon a variety of factors, including but not limited to the selected candidate's qualifications, years of relevant experience, level of education, professional certifications and licenses, and work location. The anticipated pay range for this position is: $40.76 - $55.15 per hour
To be considered please submit your application. Our recruitment team will review your applicaiton for consideration.
The compensation for this position may include overtime and a discretionary year-end merit bonus based on performance. We offer a highly competitive salary and benefits package.
Benefits could include work-from-home setup allowance; monthly wellness reimbursements; 24/7 emotional and behavioral health support and virtual counseling; vacation with billable hour credit; healthcare coverage for you and your same or opposite sex spouse/domestic partner and children up to age 26; family-building benefits including IVF, adoption, surrogacy and egg-freezing; paid parental leave; parenting support concierge and telemedicine; parents and caregivers resource group; career coaching for working parents; in-home andcenter-based backup childcare; tutoring and college coach for older children; Health Savings Accounts with firm contributions; Flexible Spending Accounts; 401(k) retirement plan; pretax commuter and parking benefits; basic and supplemental life insurance; short and long-term disability; voluntary long term care insurance; voluntary critical illness, hospitalization and accident insurance; relocation assistance; firm-paid CLE, bar review fees and bar dues.
Equal Opportunity Employer.
The firm is nationally recognized as a leader in the fields of corporate governance and finance, mergers and acquisitions, private equity, securities litigation, employment law, intellectual property, and antitrust, among many other areas of law. Our distinguished international roster of clients spans a wide variety of industries, including information technology, life sciences, energy and clean technology, social and traditional media, communications, retail, and financial services. WSGR has offices in Austin; Beijing; Boston; Brussels; Hong Kong; London; Los Angeles; New York; Palo Alto; San Diego; San Francisco; Seattle; Shanghai; Washington, D.C.; and Wilmington, DE.
The firm requires all U.S. employees to be fully vaccinated and new hires will be required to upload proof of vaccination prior to their start date. At the current time, in accordance with CDC guidance, individuals are considered "fully vaccinated" two weeks after completing the second dose of a two-dose COVID-19 vaccine (e.g., Pfizer-BioNTech or Moderna) or two weeks after receiving a single dose of a one-dose vaccine (e.g., Johnson & Johnson/Janssen). If the CDC or local health authorities for our office locations amend their definition of "fully vaccinated" to include vaccine boosters, the firm will do the same. Individuals who wish to be considered for an accommodation on religious or medical grounds, or as allowed by applicable law, may do so by contacting the firm's Human Resources department.
x-confidential post, employer nsame can be diospolayed but request not to be posted under company LinkedInpage.