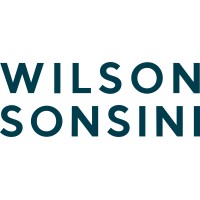 Are You Ready To Go From Corporate Paralegal to World-Class Corporate Paralegal?
Palo Alto, California - Full Time
Wilson Sonsini Goodrich & Rosati is looking for an experienced Paralegal to work closely with attorneys and paralegals in supporting private and public companies.Opportunities available in San Francisco, California Bay Area and Boise Idaho/Salt Lake City, Utah.


Are you an experienced corporate Paralegal with at least 3 years of experience in a law firm environment? Do you have experience with equity management platforms, are a wizard at Excel, have a working knowledge of corporate and securities laws and want to work closely with a distinguished, international roster of attorneys and paralegals in supporting private and public companies?
If so, Wilson Sonsini Goodrich & Rosati, a firm synonymous with technology pioneers, is looking for you.
We're looking for a Paralegal to help prepare drafts of routine documents like incorporation documents, board and shareholder actions, indemnification agreements and third-party agreements. You will be handling corporate and securities filings, stock and option administration including drating agreements, preparing reports, stock notices/certificates and maintaining capitalization records in equity management platforms. You will also assist with drafts of agreements and correspondence connected to venture capital financings, debt financings, mergers, acquisitions and public offerings; managing due diligence and closing matters including data room set-up, preparing signature packets and creating closing volumes. As a business life cycle firm, you'll work with promising, innovative companies. You'll also get to conduct blue sky and corporate legal research, assist with year-end matters and maintain corporate records and files.
If you are detail-oriented, organized and able to work in a team environment, excellent with communication and prioritization skills to manage tasks and have a Bachelor's Degree or Paralegal Certificate, you will thrive with us. We offer a highly competitive salary and benefits include work-from-home setup allowance; monthly wellness reimbursements; 24/7 emotional and behavioral health support and virtual counseling; vacation with billable hour credit; healthcare coverage for you and your same or opposite sex spouse/domestic partner and children up to age 26; family-building benefits including IVF, adoption, surrogacy and egg-freezing; paid parental leave; parenting support concierge and telemedicine; parents and caregivers resource group; career coaching for working parents; in-home andcenter-based backup childcare; tutoring and college coach for older children; Health Savings Accounts with firm contributions; Flexible Spending Accounts; 401(k) retirement plan; pretax commuter and parking benefits; basic and supplemental life insurance; short and long-term disability; voluntary long term care insurance; voluntary critical illness, hospitalization and accident insurance; relocation assistance; firm-paid CLE, bar review fees and bar dues.
We offer a highly competitive salary and benefits package.
Equal Opportunity Employer.
Wilson Sonsini Goodrich & Rosati's legacy closely traces the birth and evolution of Silicon Valley.
For six decades, Wilson Sonsini has represented the technology pioneers associated with virtually every milestone innovation.
Today, the firm is synonymous with ushering promising, innovative companies through their business life cycle.
Wilson Sonsini Goodrich & Rosati is the premier legal advisor to technology, life sciences, and other growth enterprises worldwide. We represent companies at every stage of development, from entrepreneurial start-ups to multibillion-dollar global corporations, as well as the venture firms, private equity firms, and investment banks that finance and advise them.
The firm is nationally recognized as a leader in the fields of corporate governance and finance, mergers and acquisitions, private equity, securities litigation, employment law, intellectual property, and antitrust, among many other areas of law. Our distinguished international roster of clients spans a wide variety of industries, including information technology, life sciences, energy and clean technology, social and traditional media, communications, retail, and financial services. WSGR has offices in Austin; Beijing; Boston; Brussels; Hong Kong; London; Los Angeles; New York; Palo Alto; San Diego; San Francisco; Seattle; Shanghai; Washington, D.C.; and Wilmington, DE.