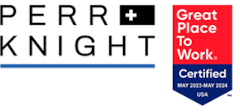 Desktop Support Technician - Santa Monica, CA
Santa Monica, California - Full Time
The Desktop Support Technician will manage day to day IT issues with desktop, laptops, peripherals, Android/iOS, AD, Office365, VPN access and other basic IT services. Basic MS Office application support. They will respond to queries either in person, via email, remote support application, or over the phone. Track tickets using ServiceDesk software. Install, modify, and repair computer hardware and software.
This person must be self-motivated, detail-oriented, organized, have the ability to track multiple tasks, and communicate effectively with non-technical staff.
What We'll Bring to the Table
Competitive salary
Clear opportunities for progression
Company funded professional educational program
Generous benefits including PTO, medical/dental/vision insurance, 401k with match
Friendly, dynamic work environment
Visible management commitment to our company core values of: Diversity & Inclusion, Environmental, Community and Employee Wellbeing, Excellent Work Product, Innovation, Integrity and Superior Customer Experience
What You'll be Doing
Being the first point of contact for customers seeking technical assistance over the phone, in person or via email
Walking customers through the problem-solving process by using remote troubleshooting diagnostic techniques and asking pertinent questions
Tracking, routing and redirecting problems to correct resources
Addressing issues daily on Company security systems, the LAN/WAN, telecommunications, and voice systems
Installing and maintaining updates for new software and hardware
Installing operating system releases to insure compatibility
Assisting with the procurement of equipment and management of inventory of servers, desktops, laptops, printers, IP phones and other devices
What You'll Bring to the Table
Undergraduate degree from an accredited college/university or technical degree preferred
At least two years of progressive experience in the field or in a related area
Proficiency in Microsoft operating systems and products
Excellent communication, problem-solving and multitasking skills especially with the ability to communicate to both technical and non-technical audiences
Hardware, software and network troubleshooting experience
Experience with LAN/WAN
Ability to work with discretion and confidentiality
Professional certifications such as CCNA, Security+ and Microsoft365 are a plus
About Perr&Knight:
Founded in 1994, Perr&Knight provides insurance consulting and software solutions to the property & casualty and accident & health industries. Services include actuarial consulting, product development, insurance policy and forms consulting, regulatory compliance, state filings, licensing, technology consulting, statistical reporting, data services, and predictive analytics. Software includes StateFilings.com, a leading cloud-based state filings management solution. With offices in Santa Monica, Boca Raton, the New York Metro Area, Fort Worth, and Cincinnati, and more than 130 insurance professionals, Perr&Knight is among the largest independent actuarial and insurance consulting firms in the United States.
Our mission as an actuarial and insurance operations consulting firm is to provide extraordinary value to our clients by offering innovative and unique solutions to complex challenges they face while providing a positive and motivating work environment for our employees that respects diversity and recognizes ingenuity and hard work.