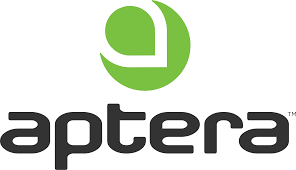 Exterior Trim Design Engineer
San Diego, California - Full Time
Aptera Motors delivers the most technologically advanced solar electric vehicles (sEVs) with
breakthroughs in battery efficiency, aerodynamics, material science and manufacturing. The first in a series of eco-friendly vehicles, Aptera has the longest range of any production vehicle with 1,000 miles per charge and the ability to travel up to 40 miles a day on free power from its integrated solar panels. Its unique body shape allows it to slip through the air using far less energy than other electric and hybrid vehicles on the road today.
As an Exterior Trim Design Release Engineer, you will utilize engineering tools and applications to design production-ready components. You play a critical role in the design and development of future Aptera products. You will work cross-functionally with other Aptera teams to accommodate appropriate component interfaces and design for manufacturability. You will have cradle-to-grave ownership of components and oversee all development aspects.
You will:
● Design and develop Body Exterior systems including fender, bumper, side panel, and other
body components using lightweight material
● Own styling feasibility / packaging study (cutline definition), concept generation and proposal
creation
● Create master section for plastic and BIW parts
● Manage GD&T and Tolerance stack up
● Manage deliverables for all program milestones including cost and timing
● Support testing, prototype build and launch activities
● Work extensively with 3D/2D CAD in Catia V5/V6
● Support technical decisions with supplier
Your skills include:
● B.S. or higher in Mechanical Engineering or equivalent
● 3+ years of relative experience
● Ability to work under extreme uncertainty
● 3-5 years experience with Catia V5/V6
● 3-5 years experience in automotive design life cycle
● Mechanism knowledge a plus
● Ability to understand mechanical drawings
● Self-starter mentality
● Good communication skills
● Independent and strong sense of personal responsibility and accountability for delivering high-quality work
● Analytical and problem-solving skills
You are expected to:
● Stay driven, exceptional, and efficient
● Achieve 30-60-90 day plan
○ 30-day target: Ability to perform all duties and responsibilities as an Exterior Trim
Design Release Engineer independently; working knowledge and integration of Aptera's
purpose and culture
○ 60-day target: Implementation of knowledge gained in first 30 days to contribute to
Aptera's mission
○ 90-day target: Ability to utilize knowledge and experience gained in first 60 days to
appropriately and effectively train others and/or lead a team
Additional Requirements:
● Catia CAD Test Compulsory after interview completion
Aptera designs electric vehicles with extreme efficiency, using low-drag aerodynamics inspired by nature, able to travel 1,000 miles on a single charge and power themselves just by being parked in the sun. Aptera's purpose, our drive, is to bring freedom to people and the planet, and that's what keeps us accelerating into the future.