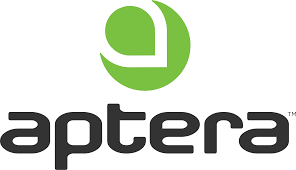 Accountant Financial Analyst
San Diego, California - Full Time
Aptera Motors delivers the most technologically advanced solar electric vehicles (sEVs) with
breakthroughs in battery efficiency, aerodynamics, material science and manufacturing. The first in a series of eco-friendly vehicles, Aptera has the longest range of any production vehicle with 1,000 miles per charge and the ability to travel up to 40 miles a day on free power from its integrated solar panels. Its unique body shape allows it to slip through the air using far less energy than other electric and hybrid vehicles on the road today.
As a Financial Analyst, you will track Aptera's financial performance, analyze business performance and market conditions to create forecasts, and help senior management make tactical and strategic decisions by providing periodic reports.
You will:
● The successful candidate will support budget planning, forecasts, monthly operational/financial reviews, capital expenditure management, and other ad-hoc projects
● Support monthly/quarterly close process as it pertains to operating expense management,
general ledger reviews, headcount reviews, accruals, pre-paids, capital expenditures, and other related processes
● Assist with annual budgeting and strategic planning
● Establish relationships with business partners and hold monthly meetings to gather forecast
updates and accounting information
● Create and present executive reporting to highlight actuals, variance analysis and forecasts
● Maintain knowledge and keep abreast of industry trends
● Provide creative alternatives and recommendations to reduce costs and improve financial
performance
● Drive process improvement, policy development and standardization and process documentation initiatives that impact the function
● Perform other tasks or ad hoc projects as needed
Your skills include:
● Bachelor's degree in Accounting, Finance, or related field; CPA or CMA a plus
● 3+ years of relevant experience in corporate finance, financial planning & analysis, investment banking, or other related field
● Ability to work under extreme uncertainty
● Accuracy and attention to detail
● Ability to multi-task and work in a fast-paced environment
● Ability to organize and manage multiple priorities
● Strong working knowledge of Excel and financial modeling
● Excellent analytical, decision-making, and problem solving skills
● Thorough understanding of Generally Accepted Accounting Principles (GAAP)
● Thorough understanding of methods of systems analysis and the principles, design, and
procedural methods used in big data analysis
● Netsuite or similar ERP system experience a plus
● Manufacturing finance experience a plus
● Advanced knowledge of excel
● Excellent written and oral communication skills.
● Interpersonal skills including team orientation, empathy, respect and openness to constructive criticism.
You are expected to:
● Stay driven, exceptional, and efficient
● Achieve 30-60-90 day plan
○ 30-day target: Ability to perform all duties and responsibilities as a Financial Analyst
independently; working knowledge and integration of Aptera's purpose and culture
○ 60-day target: Implementation of knowledge gained in first 30 days to contribute to
Aptera's mission
○ 90-day target: Ability to utilize knowledge and experience gained in first 60 days to
appropriately and effectively train others and/or lead a team
Aptera designs electric vehicles with extreme efficiency, using low-drag aerodynamics inspired by nature, able to travel 1,000 miles on a single charge and power themselves just by being parked in the sun. Aptera's purpose, our drive, is to bring freedom to people and the planet, and that's what keeps us accelerating into the future.