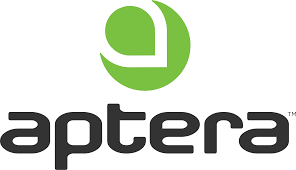 Cost Accountant
San Diego, California - Full Time
Aptera Motors delivers the most technologically advanced solar electric vehicles (sEVs) with
breakthroughs in battery efficiency, aerodynamics, material science and manufacturing. The first in a series of eco-friendly vehicles, Aptera has the longest range of any production vehicle with 1,000 miles per charge and the ability to travel up to 40 miles a day on free power from its integrated solar panels. Its unique body shape allows it to slip through the air using far less energy than other electric and hybrid vehicles on the road today.
As a Cost Accountant, you are accountable for the ongoing analysis of process constraints, target costing projects, margin analysis, and tracing costs back to underlying activities. You will construct and monitor necessary data accumulation systems to provide an appropriate level of costing information to management.
You will:
● Develop and maintain the cost accounting system, documents, and records of the organization
● Analyze and recommend costs and cost savings
● Prepare and complete internal cost audits
● Comply with Generally Accepted Accounting Principles (GAAP) for financial statements
● Analyze the data collected and log a detailed record of the results
● Analyze any changes in goods or services provided in order to determine what effect it has on the cost
● Analyze manufacturing costs and prepare regular reports comparing standard costs to actual
production costs
● Make estimates of new and proposed product costs
● Provide management with reports that specify and compare factors that affect prices and
profitability of products or services
● Assist in audits and general ledger preparation
● Conduct physical inventories and monitor the cycle count program
Your skills include:
● Bachelor's degree in Accounting or Finance or experience and evidence of exceptional ability
● 2+ years of accounting/finance experience or 5+ years experience in industrial engineering
● Ability to work under extreme uncertainty
● International Accounting Standards Board (IASB) accreditation
● CPA license preferred
● Solid cost systems background
● Experience with NetSuite
● Excellent organizational and analytical skills
● Experience manipulating large databases
● Strong problem-solving skills
● Ability to work comfortably under pressure and deliver results on tight deadlines
You are expected to:
● Stay driven, exceptional, and efficient
● Achieve 30-60-90 day plan
○ 30-day target: Ability to perform all duties and responsibilities as a Cost Accountant
independently; working knowledge and integration of Aptera's purpose and culture
○ 60-day target: Implementation of knowledge gained in first 30 days to contribute to
Aptera's mission
○ 90-day target: Ability to utilize knowledge and experience gained in first 60 days to
appropriately and effectively train others and/or lead a team
Aptera designs electric vehicles with extreme efficiency, using low-drag aerodynamics inspired by nature, able to travel 1,000 miles on a single charge and power themselves just by being parked in the sun. Aptera's purpose, our drive, is to bring freedom to people and the planet, and that's what keeps us accelerating into the future.