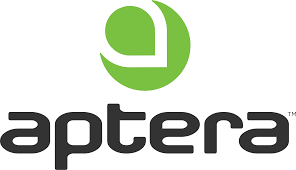 Accounts Payable Clerk
San Diego, California - Full Time
Aptera Motors delivers the most technologically advanced solar electric vehicles (sEVs) with
breakthroughs in battery efficiency, aerodynamics, material science and manufacturing. The first in a series of eco-friendly vehicles, Aptera has the longest range of any production vehicle with 1,000 miles per charge and the ability to travel up to 40 miles a day on free power from its integrated solar panels. Its unique body shape allows it to slip through the air using far less energy than other electric and hybrid vehicles on the road today.
As an Accounts Payable Clerk, you will assist with accounting records and ledgers by reconciling monthly statements and transactions. You will process vendor invoices, resolve invoice disputes, maintain and organize filing, and book accruals for month-end close. You will collaborate with the accounting team to determine and establish best practices.
You will:
● Check and approve all vouchers for payment
● Enter all scheduled accounts payable invoices into system
● Manage weekly payment cycles, including matching payments to supporting invoices and
mailing
● Maintain accounts payable files, including unpaid invoices, paid invoices, permanent vendor
files
● Maintain excellent communication and relationships with vendors, employees, and
management; answer all vendor inquiries; analyze vendor accounts
● Complete payments and controls expenses by receiving, processing, verifying, and reconciling invoices
● Reconcile processed work by verifying entries and comparing system reports to balances
● Charge expenses to accounts and cost centers by analyzing invoice/expense reports; record
entries.
● Pay vendors by monitoring discount opportunities, verifying federal id numbers, scheduling and preparing checks, and resolving purchase order, contract, invoice, or payment discrepancies and documentation
● Ensure credit is received for outstanding memos
● Issue stop-payments or purchase order amendments
● Pay employees by receiving and verifying expense reports and requests for advances; prepare checks
● Maintain accounting ledgers by verifying and posting account transactions
● Verify vendor accounts by reconciling monthly statements and related transactions
● Disburse petty cash by recording entry and verifying documentation
● Report sales taxes by calculating requirements on paid invoices
● Protect organization's value by keeping information confidential
● Update job knowledge by participating in educational opportunities
Your skills include:
● High school diploma, GED, or equivalent required
● Bachelor's degree in Accounting, Finance, or related field
● Previous accounts payable experience preferred
● Ability to work under extreme uncertainty
● Experience with Netsuite
● Experience in the Manufacturing Industry
● Proven ability to calculate, post, and manage accounting figures and financial records
● Accuracy and attention to detail
● Ability to multi-task and work in a fast-paced environment
● Ability to organize and manage multiple priorities
You are expected to:
● Stay driven, exceptional, and efficient
● Achieve 30-60-90 day plan
○ 30-day target: Ability to perform all duties and responsibilities as an Accounts Payable
Clerk independently; working knowledge and integration of Aptera's purpose and culture
○ 60-day target: Implementation of knowledge gained in first 30 days to contribute to
Aptera's mission
○ 90-day target: Ability to utilize knowledge and experience gained in first 60 days to
appropriately and effectively train others and/or lead a team
Aptera designs electric vehicles with extreme efficiency, using low-drag aerodynamics inspired by nature, able to travel 1,000 miles on a single charge and power themselves just by being parked in the sun. Aptera's purpose, our drive, is to bring freedom to people and the planet, and that's what keeps us accelerating into the future.