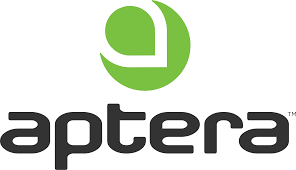 Intern Solar Engineer
San Diego, California - Full Time
Aptera Motors delivers the most technologically advanced solar electric vehicles (sEVs) with
breakthroughs in battery efficiency, aerodynamics, material science and manufacturing. The first in a series of eco-friendly vehicles, Aptera has the longest range of any production vehicle with 1,000 miles per charge and the ability to travel up to 40 miles a day on free power from its integrated solar panels. Its unique body shape allows it to slip through the air using far less energy than other electric and hybrid vehicles on the road today.
As an Intern, Solar Engineer you will work with engineers to provide technical support on
development and production of solar panels and solar panel structures.
You will:
● Work with analysis and testing teams to qualify materials
● Ensure components meet all functional requirements and applicable design standards
● Generate regular reviews on component design
● Hold responsibility in ensuring on-time part release, tool kick-off, and part delivery
● Support engineering team to resolve system integration issues, including composites, latches,
and hinges
● Participate in regular reviews on component documentation, requirements, and specifications
● Create and review component drawings, including GD&T
● Develop components from initial concept to production, including CAD models
● Support in design and specification of manufacturing equipment
● Support development and manufacture of solar charger accessory mechanical components
● Support in development of new manufacturing technologies for solar components
● Support in tooling design & development for solar panels
● Work with related teams to track progress to milestones
● Manage and organize multiple projects in a fluid and fast-paced environment
Your skills include:
● Proficiency in parametric CAD, preferred CATIA 3DExperience
● Hands-on experience in prototype assembly
● Ability to work under extreme uncertainty
● Experience in FEA
● Experience in material testing and accelerated component life testing
● Experience with manufacturing
● Knowledge of structures
● Strong analytical skills
● Self-starter/go-getter mentality
● Flexibility and team attitude
● Pursuit of a Bachelor's in Mechanical Engineering or related major
Although not required, please inform us if you have the following:
● Knowledge of lamination and material dispense technologies
● Knowledge in solar panel manufacturing
● Knowledge of painting systems & technologies
● Knowledge in robotics & automation
● Knowledge in thermal systems
Additional Requirements:
● Must work on site
Aptera designs electric vehicles with extreme efficiency, using low-drag aerodynamics inspired by nature, able to travel 1,000 miles on a single charge and power themselves just by being parked in the sun. Aptera's purpose, our drive, is to bring freedom to people and the planet, and that's what keeps us accelerating into the future.