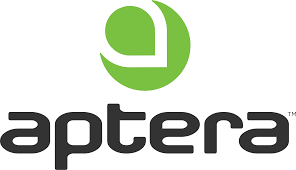 CATIA V6 Designer
San Diego, California - Full Time
Aptera Motors delivers the most technologically advanced solar electric vehicles (sEVs) with
breakthroughs in battery efficiency, aerodynamics, material science and manufacturing. The first in a series of eco-friendly vehicles, Aptera has the longest range of any production vehicle with 1,000 miles per charge and the ability to travel up to 40 miles a day on free power from its integrated solar panels. Its unique body shape allows it to slip through the air using far less energy than other electric and hybrid vehicles on the road today.
As a CATIA Designer, Exterior Systems, you will generate and modify CATIA data in Aptera's
3DExperience environment to a production-ready standard. You will interpret sketches, markups, dumb imported data or crude engineers' CATIA models of parts and assemblies and return detailed parametric parts and assemblies that can be used for analysis or sent to suppliers for manufacturing. Modification and iteration will be needed once the first good model of a component is made.
You will:
● Generate new CATIA models of parts and assemblies
● Assess model quality against standards and requirements
● Modify CATIA data either as requested by the engineer or using your knowledge of mechanical systems to provide satisfactory geometry
● Provide accurate estimates of design schedule and inputs needed to meet that schedule
Your skills include:
● Extensive experience in CATIA, equivalent to 3 years working at an automotive, powersports, or aerospace company as a CATIA designer
● Past professional use of 3DExperience required, 3DExperience or V5 certifications from
Dassault Systèmes preferred
● Excellent spatial and geometric sense - ability to tell what "looks right" as you design a part or assembly
● Experience or academic qualifications in manufacturing or engineering technology a plus
● Ability to work under extreme uncertainty
You are expected to:
● Stay driven, exceptional, and efficient
● Achieve 30-60-90 day plan
○ 30-day target: Ability to perform all duties and responsibilities as a CATIA Designer
independently; working knowledge and integration of Aptera's purpose and culture
○ 60-day target: Implementation of knowledge gained in first 30 days to contribute to
Aptera's mission
○ 90-day target: Ability to utilize knowledge and experience gained in first 60 days to
appropriately and effectively train others and/or lead a team: teaching the engineers
what inputs are necessary to allow you to design the desired parts
Additional Requirements:
● Ability to work in-office in Carlsbad, CA; flexible/hybrid schedule available
Aptera designs electric vehicles with extreme efficiency, using low-drag aerodynamics inspired by nature, able to travel 1,000 miles on a single charge and power themselves just by being parked in the sun. Aptera's purpose, our drive, is to bring freedom to people and the planet, and that's what keeps us accelerating into the future.