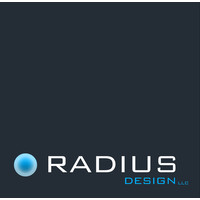 Project Manager - Utilities
Walnut Creek, California - Full Time
SummaryRadius Design is a design engineering and consulting firm for joint trench and dry utility design. We are qualified applicant designers who provide in-house electric and gas designs for development projects that range from residential to large tech campuses. The Project Manager is the key to coordination between the field team, design team, and our clientele. The Project Manager serves as the primary contact between public utility companies and the development team to coordinate the utility designs that meet both utility requirements and project needs. The Project Manager will oversee the development of construction drawings, specifications and construction contract documents for single-family, multi-family, mixed-use and commercial development projects.
Essential Duties & Responsibilities
Possess a deep understanding of scope of work on a project and key project documents
Schedule and attend meetings or site visits with both internal and external project teams
Coordinate in multiple facets while acting as the point of contact to help resolve any problems
Communicate solutions and design progress to the client and project team
Manage team members, including assistant project manager(s), to ensure workflow is maintained
Work closely with all team members to see that all project deadlines are met
Demonstrate a high-level of understanding of public utility standards, governmental public and private development codes, and ordinances for multiple jurisdictions
Tracking and reporting of project activities and manage project documentation including change orders, submittals, tracking logs, and related project documents
On the lookout for ways to improve or innovate current processes and bring entrepreneurial thinking to the company and projects
Providing professional, technical training and support of others as needed
Set priorities, prepare project schedules and work on multiple projects in a team-based environment with a focus on delivery and quality
Conduct field visits independently to perform reviews and obtain project information
Review and distribution of documentation control with forms of written record to external stakeholders
Attention to design detail and precision in calculations when producing and reviewing work products
Preparation and presentation of project documentation and product for various stakeholders
Measurements of Success
Cooperation, collaboration, and teamwork are routinely practiced
Work closely with the Project Director and Managing Partners
Project tasks are managed efficiently and tracked accurately
Establish positive relationships with the client and representatives from various disciplines involved in the project team
Professionalism in communication to various parties with exceptional written and oral skills
Qualifications
Interact directly with utility companies in a variety of settings
Solve complex design issues with assistance from team members
Must be a self-starter, proactive, flexible, and work independently with conflicting deadlines
Ability to plan, set priorities, and multi-task across multiple projects
Possesses the professional communication skills to act in a client facing role
Skilled in the use of AutoCAD 2014 and up
Skilled use of Microsoft Outlook, Word, Excel and PowerPoint
Problem solving and critical-thinking skills in designing engineering plans
Education and Experience
Bachelor's degree in Engineering or Construction Management from an ABET accredited institution or equivalent required
A minimum 5 years of experience as a project manager for an engineering firm, utility company, or equivalent
Field experience in the construction of utilities a plus
EIT certification is required
We are the seasoned experts you need to navigate the changing landscape of utility design. We've spent 25 years in the trenches to provide you with the expertise you need to have your project succeed. We are accredited by local utility providers to design facilities in house.