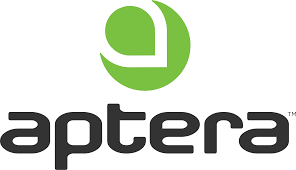 Accounts Payable Manager
San Diego, California - Full Time
Aptera Motors delivers the most technologically advanced solar electric vehicles (sEVs) with
breakthroughs in battery efficiency, aerodynamics, material science and manufacturing. The first in a series of eco-friendly vehicles, Aptera has the longest range of any production vehicle with 1,000 miles per charge and the ability to travel up to 40 miles a day on free power from its integrated solar panels. Its unique body shape allows it to slip through the air using far less energy than other electric and hybrid vehicles on the road today.
As an AP Manager, you will manage and direct the Accounts Payable team to ensure quality
performance in processing and customer response/satisfaction. You will be responsible for
overseeing invoicing operations to maximize effectiveness and accuracy.
You will:
● Ensure the effective operation of the Accounts Payable team, taking a "hands-on" approach
● Lead all areas of Accounts Payable day-to-day process; drive process change across the
department and across the end-to-end process through working and influencing cross-
functionally
● Drive process improvements and system automation
● Drive leadership from within the team for change recommendations and implementation
methods or procedures to improve the efficiency of the accounts payable function
● Help develop performance standard measurements, monthly tracking of key metrics,
organizing a team for success, integrating collaborative and customer service oriented
behaviors, and controlling efficient and effective AP practices
● Interact professionally and collaboratively with management and other departments for invoice dispute resolution, obtaining approvals and voucher processing
● Assist AP team in resolving account discrepancies by evaluating and approving investigations
and resolving special cases
● Coordinate monthly accounts payable close process, including accruals; perform
reconciliations and analysis
● Develop, maintain and ensure ongoing compliance with SOX 404 internal control
documentation and testing
● Direct and supervise Form 1099 processing
● Develop, implement and educate employees and management on new and/or updated policies and procedures
Your skills include:
● Bachelor's in Accounting or Finance required or equivalent experience
● Ability to work under extreme uncertainty
● Evidence of exceptional ability; adaptability to change
● ERP system experience; NetSuite a plus
● 3-5 years of managerial experience and manufacturing industry experience
● Experience with a high volume accounts payable environment
● Detail-oriented with strong analytical and interpersonal skills
● Ability to work independently with little instruction in a highly organized manner
● Proficiency in MS Office with knowledge of Excel
● Experience with paperless AP processing using workflow software
● Innovation and ability to thrive in a high-paced environment and manage multiple priorities
● Proactive and timely problem-solver
You are expected to:
● Stay driven, exceptional, and efficient
● Achieve 30-60-90 day plan
○ 30-day target: Ability to perform all duties and responsibilities as an AP Manager
independently; working knowledge and integration of Aptera's purpose and culture
○ 60-day target: Implementation of knowledge gained in first 30 days to contribute to
Aptera's mission
○ 90-day target: Ability to utilize knowledge and experience gained in first 60 days to
appropriately and effectively train others and/or lead a team
Aptera designs electric vehicles with extreme efficiency, using low-drag aerodynamics inspired by nature, able to travel 1,000 miles on a single charge and power themselves just by being parked in the sun. Aptera's purpose, our drive, is to bring freedom to people and the planet, and that's what keeps us accelerating into the future.