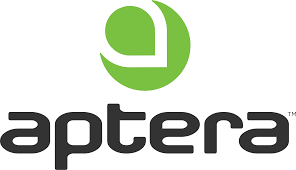 Events Marketing Manager
San Diego, California - Full Time
Aptera Motors delivers the most technologically advanced solar electric vehicles (sEVs) with breakthroughs in battery efficiency, aerodynamics, material science and manufacturing. The first in a series of eco-friendly vehicles, Aptera has the longest range of any production vehicle with 1,000 miles per charge and the ability to travel up to 40 miles a day on free power from its integrated solar panels. Its unique body shape allows it to slip through the air using far less energy than other electric and hybrid vehicles on the road today.
As the Events Marketing Manager, you will play a fundamental role in Aptera's growth, leading the events team in planning and management for all local and nationwide Aptera events.
You will:
Lead events team in planning and management for all local and nationwide Aptera events

Develop a deep understanding of industry events, target audience, and PR partnerships

Become an Aptera expert when it comes to our vehicle, mission, and vision

Work cross-functionally between marketing, engineering, partners/vendors and other internal teams to ensure all relevant parties are prepared for events

Find and book venues, handle staffing and logistics, organize and plan travel to/from events for Aptera team, manage budgets and invoicing, create post-event reports

Maintain PR & external relationships through clear communication and organization

Field questions as needed; be comfortable presenting in front of audiences large and small

Maintain accurate records, knowledge of events, and offer creative solutions & ideas
Your skills include:
5-7+ years of experience in event management & coordination, marketing/communications, hospitality or related field

Bachelor's degree

Excellent communication abilities, including written and verbal communication

Attention to detail, professionalism, and organization

Excellent problem-solving and decision-making abilities

Active team player, self-starter, and multitasker who can quickly adjust priorities

Motivated and eager to work in a dynamic fast-paced environment

Proficiency in GSuite and Microsoft Office

Ability to build and maintain positive and strong working relationships

Motivation to play a key role in Aptera's Solar Mobility Movement

Ability to work under extreme uncertainty
You are expected to:
Stay driven, exceptional, and efficient

Achieve 30-60-90 day plan

30-day target: Ability to perform all duties and responsibilities as an Events Marketing Manager independently; working knowledge and integration of Aptera's purpose and culture

60-day target: Implementation of knowledge gained in first 30 days to contribute to Aptera's mission

90-day target: Ability to utilize knowledge and experience gained in first 60 days to appropriately and effectively train others and/or lead a team
Additional Requirements
● Travel 1-3 times per month for relevant events outside of Southern California
Aptera designs electric vehicles with extreme efficiency, using low-drag aerodynamics inspired by nature, able to travel 1,000 miles on a single charge and power themselves just by being parked in the sun. Aptera's purpose, our drive, is to bring freedom to people and the planet, and that's what keeps us accelerating into the future.