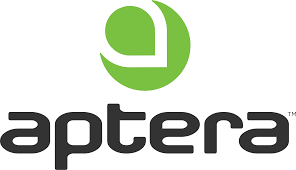 Homologation Engineer
San Diego, California - Full Time
Aptera Motors delivers the most technologically advanced solar electric vehicles (sEVs) with breakthroughs in battery efficiency, aerodynamics, material science and manufacturing. The first in a series of eco-friendly vehicles, Aptera has the longest range of any production vehicle with 1,000 miles per charge and the ability to travel up to 40 miles a day on free power from its integrated solar panels. Its unique body shape allows it to slip through the air using far less energy than other electric and hybrid vehicles on the road today.
As a Homologation Engineer, you will manage all aspects of vehicle homologation including defining the homologation requirements, planning the homologation project, tracking the project's schedule, resources, and budget, and ensuring deliverable dates are met.
You will:
Decompose regulatory requirements into vehicle system requirements

Lead a team to plan homologation testing

Collect and archive documentation

Communicate critical items to stakeholders
Your skills include:
B.S. or higher in Engineering or equivalent

3+ years of relevant experience

Ability to work under extreme uncertainty

Experience with FMVSS requirements for motorcycles

Strong sense of urgency and comfort working in fast-paced, oft-changing environment

Ability to work with minimal guidance

Excellent verbal and written communication skills
You are expected to:
Stay driven, exceptional, and efficient
Aptera designs electric vehicles with extreme efficiency, using low-drag aerodynamics inspired by nature, able to travel 1,000 miles on a single charge and power themselves just by being parked in the sun. Aptera's purpose, our drive, is to bring freedom to people and the planet, and that's what keeps us accelerating into the future.