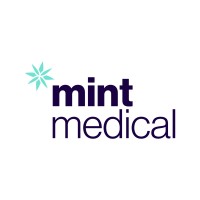 Registered Vascular Technologist (RVT) - NO ON-CALL HOURS
San Jose, California - Full Time
Does a "NO CALL" position providing top-quality vascular sonography services in IAC Accredited, Dedicated Vascular Labs appeal to you? We are seeking only the best in Vascular Sonography in two locations: East Bay (Alameda County) and South Bay (Santa Clara County). We have a solid reputation for our service delivery to these areas and we are seeking talented Registered Sonographers to add to our team. Our rates are competitive. Our team is supportive and committed to your success. If this position appeals to you, apply now and our recruiter will reach out to you directly.
Mint Medical provides high quality non-invasive vascular laboratory services throughout Northern California. Our niche in developing and managing dedicated vascular labs was born from a strong demand for improved high-quality vascular ultrasound exams. Vascular surgeons rely upon specific, often esoteric, ultrasound services to effectively diagnose and monitor patients. Pedigree of technologist and interpreting physician is most impactful on diagnostic outcomes. Our core group of dedicated Registered Vascular Technologists provide consistent and reproducible results that allow for effective diagnosis and long-term monitoring of patients. For over twenty years, our clinical staff has thrived with our mission of delivering premium quality work, one patient at a time.


The Registered Vascular Technologist (RVT) carries a work schedule of Monday through Friday. NO ON-CALL HOURS ARE REQUIRED! Candidates must be able to perform a broad spectrum of vascular ultrasound exams. This is an exciting opportunity for someone who works well autonomously and enjoys a good work culture.
What you will do
Prepare patients for procedures & assume responsibility for patient needs during procedures
Address patient concerns
Perform a variety of procedures with accuracy and thoroughness, in a timely manner
Adhere to the protocols outlined in the department's procedure manual, upon the order from the referring physician, for diagnostic interpretation by the interpreting physician
Complete preliminary reports for interpretation by the Medical Director
Maintain a clean, organized, and safe environment
Responsible for maintenance and quality assurance of ultrasound & Doppler equipment

Qualifications
Strong proficiency in performing a variety of vascular ultrasound exams to include, but not limited to:

Peripheral arterial duplex evaluation to include stent and graft evaluation
Peripheral venous duplex (DVT, Reflux, Pre-op mapping evaluations)
Hemodialysis Access Assessment
Aortoiliac Assessments (Endografts, Stents)
Visceral (Renal Artery, Mesenteric, Hepatoportal, TIPS)

Certification by the ARDMS (RVT) or CCI (RVS) required
Physiologic Testing
Successful graduation from an accredited ultrasound program preferred
General ultrasound experience is a plus but not required
Current BLS required
Current immunizations required
Benefits
This position is benefits eligible for full time employees and is non-exempt. We offer PPO and HMO health plans, dental, vision, supplemental benefits, and life insurance, earned Paid Time Off days, paid holidays, 401K participation with employer matching and the opportunity to learn and grow with our company.