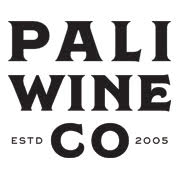 Line Cook - Arts District Outpost (Los Angeles)
Los Angeles, California - Full Time
Reports to the Tasting Room General Manager
We are looking for a full time Line Cook that will grow and expand our relatively new food program. This position is ideally suited to a cook interested in taking a next step in their culinary journey. As a Line Cook at Pali Wine Co. Arts District Outpost, your job includes all culinary activities and will include but not be held to the following duties:
Efficient work with kitchen staff in all culinary activities.
Create daily preparation lists.
Ensure promptness, freshness and quality of dishes.
Monitor food inventory and ensure sufficient on-hand supplies.
Help with menu production and work with GM to train staff on menu items and suggest wine pairings.
Develop new recipes. Creativity is a paramount ability.
Standardize all recipes.
Monitor quality, quantity and pricing of all products received; make appropriate decisions/modifications when needed.
Maintain equipment required for kitchen team to prepare food with GM.
Regulate safe practices of employees.
In concert with the GM, develops menus for private events, Wine Club events and Winemaker dinners and acquire necessary food, manage costs and assist with pricing.
Ensure sanitation in all activities.
Manage all waste.
Ensure optimal level of food quality and ensure customer satisfaction.
Maintain a hygienic environment at all times.
Requirements:
Must be at least 21 years of age
Food and wine knowledge preferred
Prior sales experience
Ability to work weekends, holidays, some evenings, and adapt to a flexible schedule
This position will involve the ability to lift, carry and/or transport 40 pounds (a case of wine) is necessary
Full-time employment
Established in 2005, Pali Wine Company is located in the City of Lompoc in Santa Barbara County and is dedicated to crafting premium wines with a focus on Pinot Noir. For the past ten years, Pali has experienced substantial growth and is currently distributed throughout the country and the world. The company is now particularly focused on direct-to-consumer sales and is opening tasting rooms in Southern and Central California. We currently have five tasting rooms.