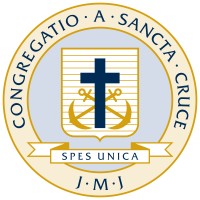 Assistant Director for Community Engagement at the Holy Cross Mission Center
Notre Dame, Indiana - Full Time
Are you passionately committed to the mission of Holy Cross and the Catholic Church? At the Congregation of Holy Cross, our newly-created position for an Assistant Director for Community Engagement will be responsible for Mission Center programs and outcomes in coordination with its religious Director. Working to increase engagement with our national and global partners, the Assistant Director will raise awareness of Holy Cross Missions through a combination of strategic planning, compelling communication, and skilled project execution.
Our Holy Cross Mission Center Assistant Director of Community Engagement will get to:
Serve as a liaison with colleges, universities, and parishes to raise awareness of the internationality of the work of Holy Cross, support our missions through fundraisers, and build/maintain ongoing effective relationships with key partners. Included is the promotion of World Mission Sunday and region-specific events
In collaboration with others, develop and implement strategies around communications, marketing, social media, website, and database development and maintenance
Derive data insights from current programs and services, and use those to drive new program offerings and metrics to further increase depth and breadth of impact
The ideal candidate will:
Hold a bachelor's degree in business, communication, nonprofit management, or a related field
Have three to five years' experience working in a religious or nonprofit role
Be a practicing Roman Catholic with an understanding of the Church and clergy
Have knowledge and personal experience of the Congregation of Holy Cross
Adhere to Catholic standards of conduct, policies of the Diocese of Fort Wayne-South Bend, and the social, ethical, and moral teachings of the Roman Catholic Church
In return for your efforts, the Province offers a personally and spiritually rewarding environment considerate of work-life harmony and an outstanding compensation and benefits package that includes paid time off, paid holidays, medical/dental and vision insurance, 403(b) retirement savings with an employer match as well as a pension plan.
The Congregation of Holy Cross, U.S. Province, Inc. is an Equal Opportunity Employer.
We are lay employees who support an apostolic, Roman Catholic community of priests and brothers, who with zeal and a preferential option for the poor, work to make God known, loved and served in our education, parish and mission communities across the United States and around the world.
The distinctive charism and trust in Divine Providence has guided Holy Cross members to found world-renowned institutes of Catholic higher education, parishes across the United States and Mexico, along with other important ministries on five continents. The Congregation of Holy Cross is a vibrant and committed community thriving today with Blessed Moreau's original zeal and passion to love and serve the people of God.