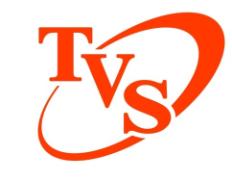 Validation Engineer (Biopharma)
San Francisco, California - Full Time
Total Validation Services (TVS, Inc.), has had almost three decades of experience in providing independent contract validation services to the biotechnology industry. Maintaining a solid track record of success, we have grown and expanded our portfolio to provide a broad range of commissioning, qualification, validation, quality, compliance, and project management services to span all facets of the pharmaceutical, biotechnology, and medical device industries—making us a leader in this space.
We're looking for people who thrive from figuring out how something works; making sure that it's performing properly; and who find meaning in having a role that contributes to delivering lifesaving therapies to patients. We, at TVS, Inc., serve large and small clients throughout the Bay Area, and are expanding throughout the West Coast. We value our employees and our collaborative work culture. Almost all of our team members work with other TVS people, on-site, to operate as a team.  We need more smart, proactive and hardworking people to join us!
We're seeking a Validation Engineer I/II, with a proven track record of deliverering exceptional equipment and process solutions for the world's leading biopharmaceutical firms.
Experience you will need to be successful
Able to author and/or understand mechanical and process system design requirements.
Able to understand mechanical and process system piping and instrumentation diagrams.
Able to understand mechanical and process system logic diagrams and sequence of operations.
Able to understand and review system design engineering calculations.
Able to author and execute test plans to challenge mechanical and process operation and performance.
Able to author and/or review mechanical and process equipment data sheets.
Able to author and/or review instrumentation and controls data sheets.
Our Benefits and Perks
We value the well-being of our employees and offer a robust benefits package that includes health insurance, dental, vision life insurance, AD&D, optional insurance coverage and flex spending accounts, and 401(k) program with employer profit-sharing contributions.
We know that hard work should be recognized and we provide a performance-based bonus program, as well as Company events and trips.