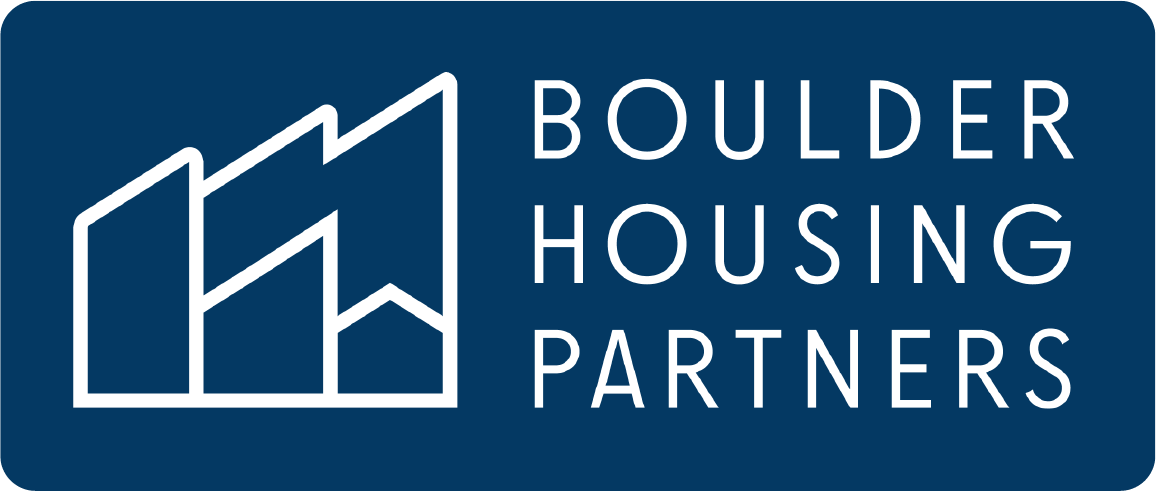 Accounts Payable
Boulder, Colorado - Full Time
Are you looking for a position at a mission-driven, innovative organization with great benefits? If so, join Boulder Housing Partners! We are a PERA employer and offer great public employee retirement benefits, work-life balance, and flexible schedules.
We build, own, and manage affordable housing in the City of Boulder, bringing together staff and stakeholders from diverse backgrounds to accomplish a common goal.
OVERALL JOB OBJECTIVE: We are looking for an A/P Accountant to join the Finance Team of our multi-entity organization. The position is full-cycle accounts payable with the assistance of a 3rd party payer, to include general ledger coding, correct discrepancies to ensure the accounts are properly stated.
DUTIES AND RESPONSIBILITIES:
Review invoices for proper approval and routing
Match to purchase order, if applicable
Post payments to appropriate entity account(s)
Prepare weekly check runs
Manage positive pay exceptions
Issue stop-payment requests, void, and re-issue checks
Prepare weekly Section 8 landlord checks
Maintain virtual accounts payable files for compliance purposes
Prepare certain month-end general ledger reconciliations as requested
Issue 1099s at year-end to appropriate vendors
Track utility costs and usage
Assist in resolution of issues with Finance and other department colleagues
Communications with residents and BHP staff regarding payback agreements, schedules, related questions.
Provide payment status and account details as requested.
Other accounting related tasks, as delegated.
Potential for one direct report.
BHP is committed to hiring employees who provide good customer service; our employees communicate courteously and responsively and provide effective and efficient service to the public and co-workers.
REQUIRED QUALIFICATIONS:
Minimum 2-year degree in accounting
Minimum 5-7 years' experience in a similar role, particularly with multi-entity, multi-bank account company
Experience using Microsoft Office, with emphasis in Excel
Experience working within an ERP system
Experience working with 3rd party payment processor
Strong math, typing, 10-key, computer skills
Time management and organizational skills
Knowledge of and use of good customer service skills
Ability to work independently and to assume responsibility for completion of complex workload without close supervision
Ability to multitask and switch easily between tasks without feeling overwhelmed
Acceptable background information, including criminal history and credit check and ability to be bonded
DESIRED QUALIFICATIONS:
Experience with procurement processes
Experience with Yardi software and P2P is a plus
COMPETENCIES:
Analytical/critical thinking abilities
Ability to thrive processing high volume transactions
Attention to detail, while also seeing the bigger picture
High level of accuracy, efficiency, and accountability
Multi-tasker
Driven to improve processes
Takes initiative and ownership
Asks thoughtful questions
Excellent communication, research, problem-solving and time management skills
Ability to build relationships within Finance and across departments
Strong work ethic
MACHINES AND EQUIPMENT USED IN WORK INCLUDE BUT ARE NOT LIMITED TO THE FOLLOWING:
Personal computer, telephone, photocopy machine, facsimile machine, and calculator.
WORKING CONDITIONS:
Physical Demands: This position works in an office setting. In the office it is primarily sedentary physical work requiring the ability to lift a maximum of 20 pounds; occasional lifting, carrying, walking, and standing; frequent hand/eye coordination to operate personal computer and office equipment; vision for reading, recording, and interpreting information; speech communication and hearing to maintain communication with employees and residents.
Work Environment: Works in a clean, comfortable environment in the office.
Equipment Used: Frequently uses standard office equipment
Hiring Range: $55,000 - $68,000 Annually DOQ
BHP is an Equal Opportunity Employer. We do not discriminate on the basis of race, color, religion, sex, sexual orientation, gender identity, national origin, disability, or any other status protected by law or regulation. Reasonable accommodations may be made to enable individuals with disabilities to perform the essential functions of the position.
HISTORY
Founded in 1966, Boulder Housing Partners (BHP) is known for creative and award-winning approaches. BHP's goal is to make living in Boulder possible and affordable, regardless of income. We are committed to fostering a healthy sense of community in every property we develop. We are an inclusive organization that operates creatively, decisively, and effectively, with strong and consistent values and an understanding that housing is as much about people as it is about place. We build, own and manage 33% of the total inventory of affordable housing in Boulder, making a strong contribution to City Council's goal that 10% of all housing is permanently affordable.
Our commitment to the organizational stewardship of assets involves fostering a caring and supportive work environment for our most valuable asset - our employees. We realize that our mission can only be realized with a team of dedicated and passionate people. BHP provides professional development opportunities as well as a generous benefits package that includes medical, dental, vision, life insurance, paid holidays and personal days, as well as retirement benefits. Our culture promotes work-life balance and opportunities to engage in healthy lifestyle activities.
What it's like to work with us:If your goal is to help build diverse and inclusive communities by providing homes, creating community and changing lives, consider joining us at BHP. We know our employees are our most important resource, in addition to rewarding and meaningful work we enjoy:
Medical, dental, vision health plans
Retirement benefits that includes PERA defined benefit plan plus 401k and 457 plans
Paid life insurance
Employee wellness program
Long term disability
13 paid holidays per year plus vacation and sick leave
Excellent work-life programs, such as flexible schedules, training opportunities, and more