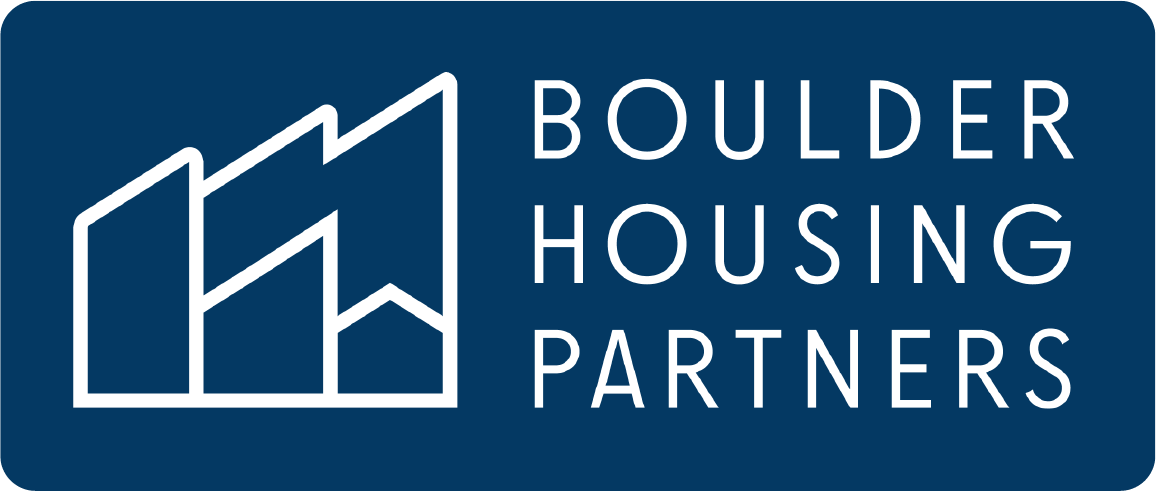 Property Management Operations Specialist
Boulder, Colorado - Full Time
Are you interested in working for a mission-driven organization? We build, own, and manage affordable housing in the City of Boulder, bringing together staff and stakeholders from diverse backgrounds to accomplish a common goal.
The person in this position must have excellent customer service skills, be very detail oriented, and have the ability to work well within a team environment.
BHP is a PERA employer and offers great public employee retirement benefits, health and wellness benefits, work-life balance, and flexible schedules.
DUTIES AND RESPONSIBILITIES:
1. Assist with lease-up of vacant units. This includes the following:
Respond to inquiries via telephone and walk ins
Process and maintain waitlists
Process applications for housing
Conduct landlord references
Conduct background checks
Check files for eligibility criteria
Show available units
Conduct pre-leasing inspections of vacant units to ensure units are in move-in condition
2. Assist with process all paperwork and mailings related to recertifications and renewals. This includes the following:
Maintain and create filing and logging systems for first, second and final mailings
Process recertification and send notification of recertification to residents
Mail letters and packets and track return of documents
Review forms for accuracy and completeness. Research and obtain missing information as needed
Organize paperwork and assist as requested
Track traffic, enter data into Yardi software system
Maintain organized resident files
3. Assist property managers by:
Holding office hours on-site as needed
Posting notices at sites
Filing
Interpreting for Spanish-speaking clients
4. Assist property managers with resident issues, including:
Monitor rent collections and late payment reports
Initiate and follow up on resident payback agreements
Assist with resident issues, requests, and communications
Working knowledge of Reasonable Accommodation situations under Section 504
5. Assist with all other paperwork issues, including but not limited to filing, reporting requirements for the various funders and program administrators.
6. Performs related duties as required by management to meet the needs of BHP.
7. Regular, predictable attendance is an essential function of this position.
8. Takes proper safety precautions, anticipates unsafe circumstances, and acts accordingly to prevent accidents. Is responsible for the safety of self, others, materials, and equipment. Uses all required safety equipment.
Generally, duties and responsibilities are listed from most to least critical or time consuming.
Boulder Housing Partners is committed to hiring employees who provide good customer service; our employees communicate courteously and responsively and provide effective and efficient service to the public and co-workers.
REQUIREMENTS:
High school diploma or equivalent. Strong organizational experience. Experience with data entry and database management. Ability to accurately verify multiple sources of information and make assessments. Demonstrated ability to communicate with internal and external customers; proven composure in difficult situations; ability to manage and resolve conflict effectively. Attention to detail. Ability to work with diverse populations. Interest, desire, ability and commitment to provide excellent customer service in person and over the telephone. Ability to work independently, take initiative, handle multiple tasks simultaneously, and to assume responsibility for completion of complex workload without close supervision. Acceptable background information, including criminal history. Valid Colorado driver's license and acceptable motor vehicle record.
HIRING RANGE: $20-$24/hour DOQ
BHP is an Equal Opportunity Employer. We do not discriminate on the basis of race, color, religion, sex, sexual orientation, gender identity, national origin, disability, or any other status protected by law or regulation. Reasonable accommodations may be made to enable individuals with disabilities to perform the essential functions of the position.
HISTORY
Founded in 1966, Boulder Housing Partners (BHP) is known for creative and award-winning approaches. BHP's goal is to make living in Boulder possible and affordable, regardless of income. We are committed to fostering a healthy sense of community in every property we develop. We are an inclusive organization that operates creatively, decisively, and effectively, with strong and consistent values and an understanding that housing is as much about people as it is about place. We build, own and manage 33% of the total inventory of affordable housing in Boulder, making a strong contribution to City Council's goal that 10% of all housing is permanently affordable.
Our commitment to the organizational stewardship of assets involves fostering a caring and supportive work environment for our most valuable asset - our employees. We realize that our mission can only be realized with a team of dedicated and passionate people. BHP provides professional development opportunities as well as a generous benefits package that includes medical, dental, vision, life insurance, paid holidays and personal days, as well as retirement benefits. Our culture promotes work-life balance and opportunities to engage in healthy lifestyle activities.
What it's like to work with us:
If your goal is to help build diverse and inclusive communities by providing homes, creating community and changing lives, consider joining us at BHP. We know our employees are our most important resource, in addition to rewarding and meaningful work we enjoy:
Medical, dental, vision health plans
Retirement benefits that includes PERA defined benefit plan plus 401k and 457 plans
Paid life insurance
Employee wellness program
Long term disability
13 paid holidays per year plus vacation and sick leave
Excellent work-life programs, such as flexible schedules, training opportunities, and more
BHP is an Equal Opportunity Employer