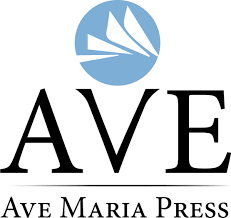 Director of Finance - Notre Dame, Indiana
Notre Dame, Indiana - Full Time
Ave Maria Press, Notre Dame, Indiana is looking to hire a Director of Finance. Founded in 1865, Ave Maria Press is a ministry of the Congregation of Holy Cross. We are located on the edge of the University of Notre Dame campus. Our company culture is built on family and the Catholic faith. We offer:
7.5-hour work day, 37.5-hour work week
Generous Paid Time Off and Paid Holidays
Health, Dental, Eye and Life Insurance,
A casual, dynamic, and vibrant workplace with work and life flexibility
403b plan with guaranteed company contribution
Position Description
The Director of Finance is responsible for the financial accounting and reporting of the Ave Maria Press' financial status as well as day-to-day management of the Accounting department. This position has direct staff supervision requirements.
Essential Duties and Responsibilities
Manage the financial accounting and reporting systems of the Ave Maria Press accounting department; ensuring compliance with non-profit 501(c)(3) best practices.
Manages or perform the accounting functions necessary for the operation of the business, including but not limited to accounts payable and receivable; payroll; treasury management and cash flow; monthly and year-end financial reporting; the annual external audit; the preparation of federal and state income tax returns; the preparation and presentation of the annual budget; oversight of financial controls and systems; annual inventory process, compliance with all internal policies and external regulations.
Develop, maintain, and improve reporting of key metrics and financial reports for the management team; recommend benchmarks that will be used to measure and improve the company's performance.
Maintain a strong environment of internal control, including appropriate segregation of duties and authorization of financial transactions; remain current with relevant laws and regulations including sales tax law for non-profits
Supervise the daily accounting operations of Ave Maria Press
Oversee payroll and benefits processing, payroll compliance; ensuring appropriate levels of internal controls; assist in review of annual employee compensation, as well as review of renewals or changes in employee benefits for financial impact.
Make regular financial, compliance, and business reports to the Ave Maria Press Publisher and Board of Directors as needed or requested.
Communicate with Holy Cross Provincial Administration with regard to investment return calculation, prepare quarterly investment management report
Participate as an active member of the Ave Maria Press Core management team
Serve as treasurer of the Ave Maria Press Board of Directors
Lead or support special projects as needed and other duties as assigned
Other Qualifications, Skills and Abilities
Willingness/enthusiasm to learn about anything related to our businesses (technology, publishing, not-for-profit, human resource trends, legal issues, etc.) and be able to distinguish what will bring short and long-term success to Ave Maria Press.
Strong project management skills, including managing projects from end to end, identifying and monitoring project milestones and holding the team accountable for achieving results
Excellent analytical skills and the ability to generate insights and implications from quantitative data
Ability to identify challenges and guide the team toward solutions through fostering a strong collaborative environment and encouraging innovation and creativity from the team.
Ability to manage assigned personnel and make routine personnel recommendations and/or decisions, including but not limited to, the following: hiring, promoting, training, developing, scheduling, measuring performance, disciplining and terminating.
Excellent oral and written communication skills, including the ability to communicate complex ideas to audiences with varying levels of financial knowledge.
Actively practicing Catholic
Computer Skills \
To perform this job successfully, an individual must be proficient with MS Word, Excel, email and internet search systems. Must have a working knowledge of accounting and inventory management systems and experience with Sage 100 is preferred.
Education and/or Experience
A Master's Degree in Business Administration, Accounting or Finance and a minimum of five (5) years of relevant experience is required and previous management experience. A CPA designation is preferred but not required. Non-profit experience preferred.
Position is on-site in South Bend, Indiana (Notre Dame)
Ave Maria Press has been in continuous business since 1865, when the visionary Holy Cross priest Edward Sorin, who had founded the University of Notre Dame twenty-three years earlier, started the Ave Maria magazine. Father Sorin's goal was to produce a magazine honoring Mary, focusing on Catholic families, and showcasing the best American Catholic writing. Despite discouragement from naysayers who didn't believe it could be done, Sorin launched his magazine. In a daring move for his era, he soon turned the reins over to a woman, Sister Angela Gilespie, a nurse veteran of the Civil War. The Ave Maria grew quickly, and by the turn of the twentieth century, it was the most popular English-language Catholic magazine in the world. Now established as a major Catholic book publisher and still under the ownership of the United States Province of the Congregation of Holy Cross, Ave Maria Press is home to Sorin Books, Forest of Peace, Christian Classics, and Spiritual Book Associates, a book club. It perpetuates Fr. Sorin's vision to honor Mary and provides an important outlet for good Catholic writing. Ave Maria is also recognized as a leader in publishing Catholic high school religion textbooks, parish resources, and books on prayer and spirituality.