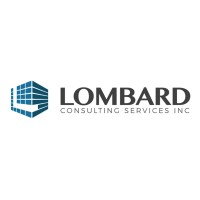 Billing and Administrative Specialist
Huntington Beach, California - Full Time
Provide billing and administrative support for accounting and management. Exercise independent judgment in the resolution of administrative problems. Prioritize and manage multiple projects simultaneously with little or no supervision.

Essential Job Duties:
Assist with complex allocation of time and expenses for consultant billing. Requires excellent attention to detail.
Review and edit language on draft invoices and correct grammar, terminology, accuracy, etc.Request additional information from experts as needed to clarify work performed, etc.
Receive, organize, and track case documents from clients for expert review including pleadings, depositions, discovery, etc.
Provide case oversight including managing due dates, appropriate expert assignment, inspection tracking, etc.
Prepare property owner, scope of work vendors, and trade matrices.
Manage expert and executive calendars including building visual inspections, attorney meetings, depositions, mediation, arbitration, or trial testimony and schedule a variety of business meetings.
Uses various software applications such as spreadsheets, databases, and graphics packages to assemble, manipulate and/or format data and/or reports.
Perform party conflict check to determine prior engagements or other conflicts of interest.
Maintains the highest level of confidentiality.
May perform other duties as assigned.
Minimum Qualifications (Knowledge, Skills and Abilities):
Excellent analytical and critical thinking skills and attention to detail.
Excellent verbal and written communication skills.
Takes initiative and is able to work with little or no oversight.
Proficient with Microsoft Office applications, including Word, Excel, PowerPoint and Outlook.
Detail-oriented, diligent and flexible
Accounting background a plus.

Lombard Consulting Services Inc. offers a rich employee benefits program that includes a choice of multiple HMO and PPO health insurance plans, dental insurance, life insurance, optional disability insurance, FSA plan, sick time, vacation, annual bonus, and 401k plan with company matching contributions. We have a strong team environment and provide comprehensive training to ensure your success.