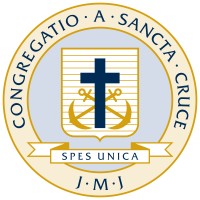 Director of Apostolic Mission and Charism
Notre Dame, Indiana - Full Time
The United States Province of the Congregation of Holy Cross seeks a Director of Apostolic Mission and Charism who is passionately committed to the mission of Holy Cross and the Church. The Director will deepen the sense of and commitment to the Holy Cross mission and charism throughout US Province apostolates, including parishes, colleges and universities, and our other ministries. This position focuses both on the members of the U.S. Province as well as our lay collaborators. The main goal is to enliven the distinctive charism of Holy Cross throughout our apostolates through collaborative efforts within and among our various parishes, colleges, universities, and our other ministries, while simultaneously reading the signs of the times and responding ever anew to the needs of God's people. The person in this position will join the Province Leadership Team and work closely with the Provincial in carrying out these responsibilities.
Our Director of Mission and Charism will:
Develop and implement short and long-term vision, strategic plan, and measurable goals for the Office of Apostolic Mission and Charism
Implement best practices in mission and charism engagement through benchmarking and networking with other religious communities
Partner with province parishes to implement programs for staff and lay collaborators that increase engagement with and understanding of the distinctive Holy Cross charism
Partner with colleges and universities to implement specific strategies for faculty, staff, and administrators that increase engagement with and understanding of the distinctive Holy Cross charism
Develop plan for receiving and maintaining charism of Holy Cross secondary schools, (i.e., sponsorship model)
Work with religious serving in secondary schools, including organizing teacher retreats
Facilitate committees and councils related to higher education, parish, pastors
Serve as the principal contact for all special ministries of the province
Travel up to 30% of the time in the fulfillment of these responsibilities
Ideal Candidate Requirements:
An M.A. in Theology, M.Div. or other related advanced degree required
PhD is strongly preferred
At least five years of ministry and/or work experience is required.
Higher education experience is preferred.
A practicing Roman Catholic with an understanding of the Church and clergy. Knowledge and personal experience of the Congregation of Holy Cross is strongly preferred. Adherence to Catholic standards of conduct, policies of the Diocese of Fort Wayne-South Bend, and the social, ethical, and moral teachings of the Roman Catholic Church.
In return for your efforts, the Province offers a personally and spiritually rewarding environment considerate of work-life balance and an outstanding compensation and benefits package that includes paid time off, paid holidays, medical/dental insurance, 403(b) retirement savings with an employer match as well as a pension plan.
The Congregation of Holy Cross is a religious community of Catholic, apostolic priests and brothers established by Blessed Basil Moreau in 1837 with the charism of serving as educators in the faith. The priests and brothers of Holy Cross make God known, loved, and served through parishes, educational institutions, and other ministries that today span five continents.