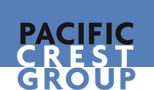 Human Resources Consultant (Hybrid Remote)
San Rafael, California - Full Time
HR Consultant – Full Time or Part Time (San Rafael), Hybrid/Remote
Pacific Crest Group
Pacific Crest Group (PCG) is currently seeking an HR Consultant to add to our team. This is an employee position with weekly hybrid All-Staff Check-In's and HR Team meetings.
Our clients are primarily located in the Bay Area with most in the North & East Bay and San Francisco. Most work is handled remotely with an expectation that the HR Consultant will be available for on-site work in our San Rafael office and at client sites.
The position can be either part-time (24 hours/week) or full-time (40 hours/week), based on your availability and schedule.
Pacific Crest Group is a small HR and Accounting Consulting firm with a family feel and excellent work-life balance. We provide a fun and collaborative team environment giving our employees professional tools, systems, backup and opportunity for professional development through continued learning, growing and refinement of HR skills.
What the Role is Like:
The HR Consultant is responsible for developing a trusted and ongoing relationship providing HR consultation, strategy, and project implementation for a portfolio of interesting and diverse clients. The HR Consultant manages a variety of HR functions for a small group of clients, while also building and strengthening those client relationships. Our Consultant acts as both a strategic adviser and a tactical hands-on operational partner to clients with various HR needs.
We strive to design human resources strategies which support our clients' objectives, goals and vision, and contribute to long-term growth and success of our client companies. This includes supporting clients with handling sensitive employee relations issues, HR compliance, talent management, establishing and/or revising HR policies and procedures including handbook creation and implementation, benefits & HRIS management, and other day to day HR responsibilities, such as on and off-boarding employees, new hire and exit paperwork.
This role requires a problem solving, systems based, and process improvement mindset to ensure client success, as well as the use and development of internal PCG systems and client systems to manage time and client work.
Qualifications We Look For:
5+ years of general HR related experience, with a focus on business partnership/strategy, systems and process improvements, as well as payroll/wage & hour and HRIS management
HR Consulting or related HR Client Service experience
BA degree in HR or related field, SPHR or SHRM-SCP credentials a plus
A consultant mindset; ability to develop and deploy HR resources customizing them for each client as requested; working with up to 5-7 clients with 20-200+ headcount
Ability to train, coach, mentor, and supervise a client's on-site HR Associate and/or Payroll Admin
Excellent administrative, organizational, time management, and follow through skills
Detail oriented, self-directed; ability to take initiative and conduct tasks without supervision
Excellent computer skills with Microsoft Office & Excel; Familiarity with multiple HRIS and payroll platforms a large plus
Ability to maintain confidentiality of all corporate, financial, and legal matters of PCG and our clients
Ability to display a professional appearance, demeanor, and presentation style with all clients and team members
Ability to drive to client locations as requested and needed
Can-do attitude and ability to be a team player
Benefits:
Benefits include paid Holiday, PTO, Medical, Dental, Vision, HSA and Simple IRA. Benefits are available to part-time employees scheduled to work 24 hours per week or more on a pro-rated basis.
To Apply:
Click: Apply for this Job. The Hiring Team will be notified of your completed application.
To learn more about PCG, visit http://www.pcg-services.com/about-pcg/