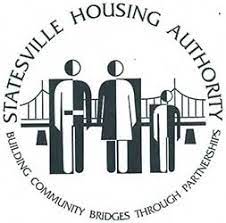 Building Facilities Maintenance Tech 1, Great Full Time Opportunity
Statesville, North Carolina - Full Time
Work for an agency where you make a difference every day. Your contributions make people's lives better.
This is a Full Time position – Public housing/Project based Section 8 Maintenance Technician for the Statesville Housing Authority. This position performs skilled tasks in the repair of a variety of complex housing related systems and appliances. Work may occur in the areas of plumbing, electrical, HVAC, carpentry or other housing related areas. A great match would be able to complete such work orders as (but not limited to):
Replacing electrical switches and other fixtures
Painting and repairing tile
Repairing plumbing fixtures
Replacing shades, screens, glass, locks, door stops, weather stripping, thresholds, cabinet hardware, handrails, clotheslines, curtain rods, breakers, towel racks
Unstopping toilets, sink and tubs and repair leaks
Lighting furnaces, water heaters and ranges including adjusting pilot burner
Touching up painting and cleaning
Performing grounds work as needed
Education: High school graduate or equivalent with two years vocational training in a maintenance field preferred.
Experience: Preferred a minimum of two to five years experience in general housing maintenance procedures.
Physical requirements: Must be able to sit, stand and move for moderate periods of time as required to complete tasks. Must be able to lift up to 35lbs periodically.
Additional requirements: Must be able to work some on-call and weekend hours. Must have valid driver's license and clean driving record. Must be able to pass background check and drug test.
Pay to commensurate with skills, experience and potential.
In order to be considered: please click Apply for This Job and complete our online application.
Statesville Housing Authority is centrally located in Iredell County, with our main office at 110 West Allison Street, Statesville, North Carolina. Statesville Housing Authority was established in 1968 to provide low income citizens with safe, clean, and affordable housing and help improve their quality of life. The Housing Authority operates as a business unit quasi to the City of Statesville with funding through the Department of Housing and Urban Development. The City Mayor appoints the Board of Commissioners; we currently have a four (4) member board. The Housing Board governs the hiring of the Executive Director and has ultimate responsibility to ensure that the agency operates in compliance with HUD and Federal Government policies. The Executive Director acts on behalf of the Board, directing the day to day operations and ensuring that the vision and plan.