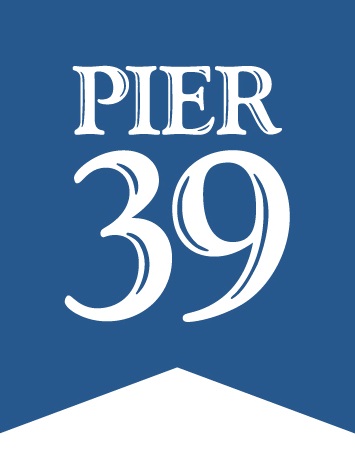 Maintenance Technician
San Francisco, California - Full Time
Are you experienced in repair and maintenance? Are you driven to deliver exceptional customer service? Does the idea of troubleshooting intrigue you? If you answered yes to these questions and have significant customer service, repair, maintenance, and installation experience, we want to talk to you. We are seeking an experienced Maintenance Technician to help PIER 39 preserve and enhance its commercial waterfront property.
The successful candidate must possess a proven track record as a team player who places ultimate value not just on his/her own achievement but on elevating the entire team. As a key member of our hand-picked, cross-functional maintenance and operations team, the job will allow you to have a broad range of responsibilities and exposure, in addition to opportunities to learn new skills. You will have the chance to independently apply your skills and knowledge out on the field. This is the perfect opportunity for the skilled technician who finds satisfaction in making an impact within an organization.
SPECIFIC DUTIES:
Performs general maintenance and repair work including but not limited to; carpentry, electrical, HVAC, painting, plumbing, masonry, mechanical equipment and machinery, electro-mechanical and hydraulic and pneumatic systems.
Responds to critical situations on the property as directed by the Director of Construction & Facilities and Facilities Manager.
Assists with and/or performs routine & recurring work, inspections, and assists with maintaining documentation including electronic and hard copy work orders, logs, inspection forms, schedules and reports.
Assists with inventory and maintains materials to allow for uninterrupted property repairs and projects.
Base pay: $27.45 per hour
PIER 39 is a 45-acre waterfront complex that is a gathering place for millions of San Francisco locals and visitors. In addition to its 11 full-service restaurants, 50+ shops and popular attractions, PIER 39 also has a 5-acre waterfront park and a 300-berth marina. PIER 39 is known for its spectacular views of the Golden Gate and Bay Bridges, Alcatraz Island and the San Francisco city skyline. PIER 39 is also home to the world-famous California sea lions.
PIER 39 is an equal opportunity employers. All qualified applicants will receive consideration for employment without regard to race, sex, color, religion, sexual orientation, gender identity, national origin, protected veteran status, or on the basis of disability.
PIER 39 will consider for employment qualified applicants with arrest and conviction records pursuant to the San Francisco Fair Chance Ordinance. For more information visit https://sfgov.org/olse/fair-chance-ordinance-fco.
This is a union position.