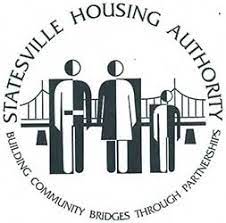 Housing Counselor
Statesville, North Carolina - Full Time
Help the folks in your community navigate the home buying process and counsel them with their finances! Help low to moderate income neighbors find their forever home!
Position Summary
This position is responsible for conducting homebuyer education and financial education workshops, housing counseling (includes pre-purchase, rental and default foreclosure) and credit counseling services (not credit repair) as well as required administrative responsibilities.
Responsibilities
Responsibilities include but are not limited to:
Responsible for Homebuyer client intake, counseling and follow-up on spending plan, credit, savings and home purchase and financing process in accordance with National industry Standards for Home Ownership Counseling.
Assist and complete default client intake, counseling and follow-up on spending plan, credit, savings and loss Mitigation/Foreclosure process and options in accordance with National Industry Standards for Default and Foreclosure Counseling.
Ensure timely submission via the HUD Counseling Approval System and tracking and responding to clients inquiries via the HUD Counseling Approval system.
Assist with quarterly and annual reporting to various funders in accordance with grant requirements.
Participate in local area community outreach (i.e., presentations, fairs, etc.).
Coordinate and conduct monthly homebuyer education and financial education workshops.
Develop referral sources by building relationships with lenders, realtors, human service organizations, local governments, professional peers and others.
Assist with and/or initiate marketing activities that Agency advertising goals for program services.
Actively participate in monthly quality and process reviews to improve the effectiveness of Housing Counseling Services. Provide feedback and suggestions related to improvements as needed.
Assist in establishing and updating processes for delivery of counseling services.
Review and comply with the terms and requirements of contracts and agreements.
Become certified as a Comprehensive Housing Counselor within 12 months of employment.
Become certified in Financial Coaching within 12 months of employment.
Attend staff meetings and training as required.
Complete other tasks as assigned by the supervisor.
Education
Preferred to hold a degree in Public or Business Administration, Social Work, Human Services or a related field, or equivalent work experience. Training in NC Real Estate Law and financing practices is desired. Certification in Comprehensive Housing Counselor and Financial Coaching required within one year of acceptance of position.
Experience
This position requires have five years experience in counseling or housing related programs, or other related services.
Knowledge and Skills
Strong understanding of home purchase and financing process.
Solid understanding of the default foreclosure process.
Ability to interact in a professional manner with potential homebuyers, community partners, and homebuyer education professionals.
Exceptional interpersonal skills and human relation skills that positively benefit interactions with co-workers, internal and external clientele.
Ability to exercise good judgment and self-control.
Good comprehension skills, with the ability to listen and understand information and ideas presented through verbal or written communication with individuals at all levels.
Detailed oriented, able to plan, prioritize, organize, multi-task and meet deadlines in a fast paced environment.
Be enthusiastic, maintain a good attitude, be trustworthy, and maintain personal integrity and honesty.
Must have appropriate level of administrative experience and skills.
Demonstrate the ability to operate professionally and safely in the workplace, while holding peers accountable to professional standards.
Ability to work independently but understand when a superior needs to be involved in decisions.
Good decision making skills, with the ability to analyze information, evaluate results and implement the best solution to solve problems or challenges.
Be self-motivated with an ability and dedication to learn new skills quickly, keep technical skills up to date and apply new knowledge to your job.
Physical Requirements
The ability to sit stand for periods of time required to complete the tasks of the job. Must also be able to lift up to 25 lbs on a limited basis.
Statesville Housing Authority is centrally located in Iredell County, with our main office at 110 West Allison Street, Statesville, North Carolina. Statesville Housing Authority was established in 1968 to provide low income citizens with safe, clean, and affordable housing and help improve their quality of life. The Housing Authority operates as a business unit quasi to the City of Statesville through the Department of Housing and Urban Development, representing the US Federal Government. The City Mayor appoints the Board of Commissioners; we currently have a four (4) member board. The Housing Board governs the hiring of the Executive Director and has ultimate responsibility to ensure that the agency operates in compliance with HUD and Federal Government policies. The Executive Director acts on behalf of the Board, directing the day to day operations and ensuring that the vision and plan