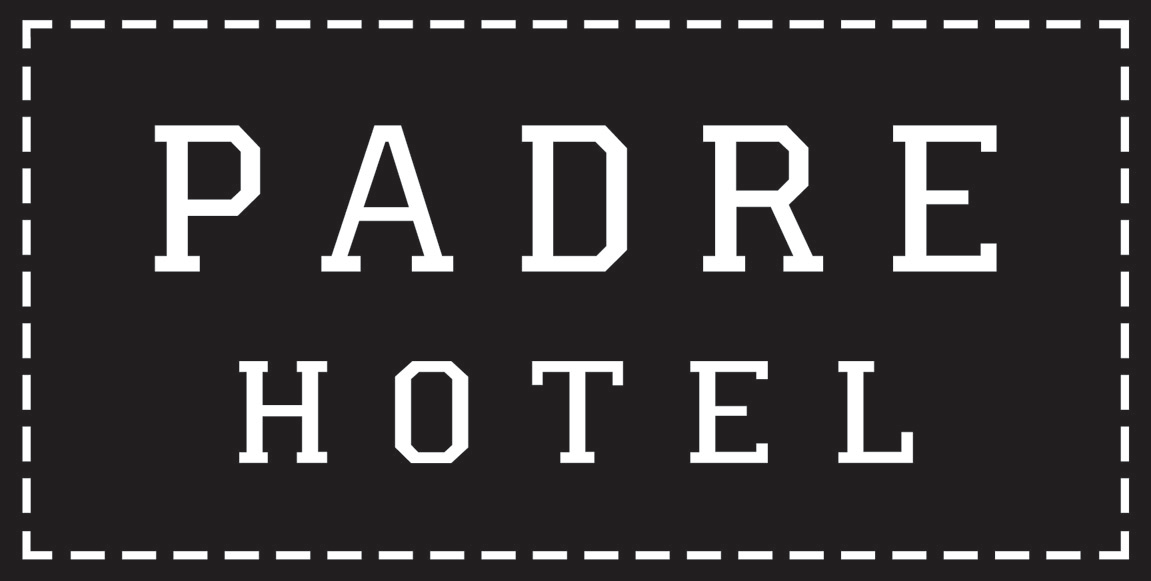 Assistant General Manager
Bakersfield, California - Full Time
Eat.Drink.Sleep. is an innovator in the lifestyle hospitality sector and committed to creating authentic guest experiences. Eat. Drink.Sleep. specializes in introducing exceptional properties to secondary cities and positioning them to be THE premier destination in the market.
The Padre Hotel is Bakersfield's only 4 Diamond hotel. Originally opened in 1928, the building was renovated and re-opened in 2010 by Eat.Drink.Sleep. after an $18 million renovation. The Padre Hotel features 112 guest rooms, unique special event and food & beverage spaces, and luxury design elements throughout each space. Alongside these features, The Padre Hotel has curated top talent to create memorable experiences for each guest.
The Padre Hotel is currently seeking a full time Assistant General Manager to add to our talented, customer service-oriented team. This position is intended to transition to full time General Manager in 12-18 months.
Qualifications (Must haves)
2+ years of upper management experience in hotel operations
Must have previous hotel revenue management experience
Must possess strong communication skills, both verbal and written, and demonstrate outstanding leadership
Must have demonstrated experience handling HR issues, scheduling and employee training
Open availability to include days, evenings, weekends and holidays
General Responsibilities (this list is not exhaustive):
Must be able to assist with delegating responsibilities, organize complex projects, and establish priorities consistent with hotel objectives
Assist in coordinating short term and long term planning with department heads
Assist in the determination of the workforce: recruiting and hiring of new staff, supervision of sufficient introduction, execution of documented mentoring /action plans and training programs.
Responsible for overseeing administrative functions including outgoing and incoming invoices, payment of invoices and providing justification for deviations and differences.
Assist in overseeing and implementing sales and marketing activities of the property while monitoring the efficiency of these activities and making adjustments as necessary.
Assist with all guest related issues are resolved in an expedient manner consistent with the company's goals and objectives.
Inspect and document repairs, cleanliness and safety of the property to ensure optimum upkeep.
Assist in communicating all policies and procedures to staff. Conduct regular meetings to provide various information including company communications, policy reviews, local property activities, goals, etc.
If this sounds like you, we want to meet you! Please apply by submitting your resume and cover letter along with your salary expectation.
We offer competitive wages in addition to health and dental insurance benefits, paid vacation time off (PTO) and sick time. We also offer generous food, entertainment and hotel discounts at all Eat.Drink.Sleep. operated locations in San Diego, Lake Havasu and Bakersfield.
The Padre Hotel provides equal employment opportunities (EEO) to all employees and applicants for employment without regard to race, color, religion, sex, national origin, age, disability or genetics. In addition to federal law requirements, The Padre Hotel complies with applicable state and local laws governing nondiscrimination in employment in every location in which the company has facilities. This policy applies to all terms and conditions of employment, including recruiting, hiring, placement, promotion, termination, layoff, recall, transfer, leaves of absence, compensation and training.
The Padre Hotel utilizes E-Verify to confirm all hired applicants' right to work in the USA.