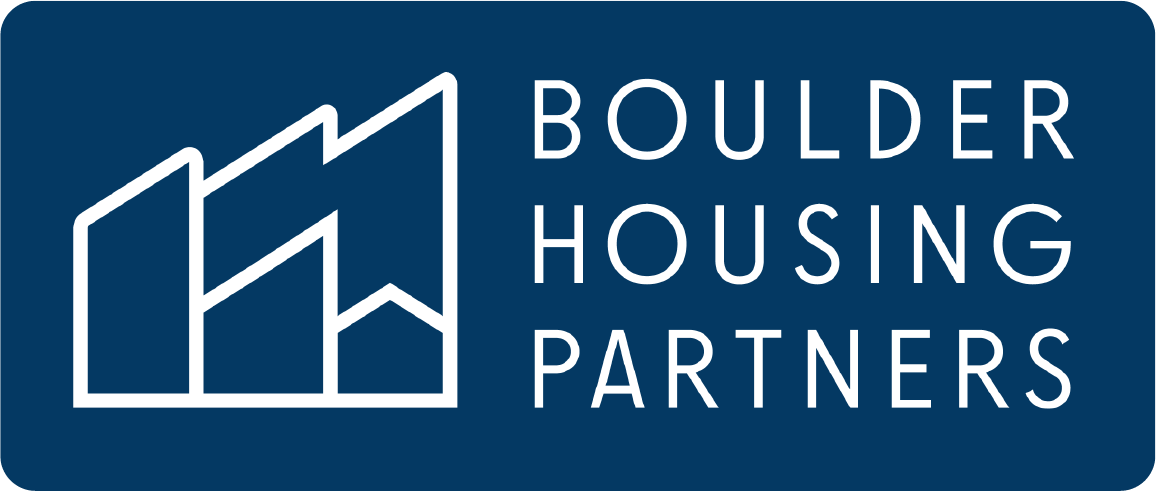 Customer Service Specialist/Housing Navigator
Boulder, Colorado - Full Time
Are you looking for a position at a mission-driven, innovative organization with great benefits? If so, join Boulder Housing Partners! We are a PERA employer and offer great public employee retirement benefits, work-life balance, and flexible schedules.
We build, own, and manage affordable housing in the City of Boulder, bringing together staff and stakeholders from diverse backgrounds to accomplish a common goal.
OVERALL JOB OBJECTIVE:
Under general supervision, the bilingual Customer Service Specialist is a role model in communicating courteously and responsively with BHP residents, the general public and co-workers. This position will focus on serving BHP customers by responding to phone calls, emails, and attending to people visiting the main office. This person will be trained to respond to questions related to unit availability, application process, recert process, and other processes related to housing.
DUTIES AND RESPONSIBILITIES:
1. Primary duties include answering the phone, greeting the public, answering questions, and referring visitors to appropriate staff members and other departments as well as helping customers to navigate available housing options.
2. Responsible for explaining housing programs, assisting applicants with housing applications and providing information about community resources as needed.
3. Responsible for entering data into Yardi, Survey Monkey, Excel, File Vision, Outlook, and Word documents as needed.
4. Sorts and distributes incoming department mail. Processes outgoing mail, including determining proper postage.
Other possible administrative support functions:
1. Assists with the mass mailing of materials to applicants, participants, and residents.
2. Translates and updates forms, applications, flyers for front desk distribution.
3. Enters data from housing applications.
4. Provides general administrative support to all departments.
5. Does general filing, copying, faxing, and scanning for department staff.
6. Helps to produce and distribute resident information flyers.
7. Works independently on assigned special projects.
8. Types correspondence and other requested documents.
9. Takes proper safety precautions, anticipates unsafe circumstances, and acts accordingly to prevent accidents.
10. Is responsible for the safety of self, others, materials, and equipment. Uses all required safety equipment.
REQUIRED QUALIFICATIONS:
2-3 years of experience providing exemplary customer service; written and spoken Bilingual Spanish/English; experience working directly with customers with a variety of ethnic backgrounds and individuals with special needs, such as seniors and people with disabilities; experience in a fast-paced, multi-task environment, experience handling several customers at once, willingness and ability to be flexible with a variety of functions and timing, ability to maintain a positive attitude and reflects the values of excellent customer service, professionalism, and teamwork.
DESIRED QUALIFICATIONS:
Strong interpersonal skills and detail oriented. Ability to anticipate customer needs and provide services that are beyond customer expectations; quickly and decisively take action in fast-changing, unpredictable situations; take initiative in tough situations; builds immediate rapport, even when facing difficult or tense situations; work with input from others constantly and listens with empathy and concern.
HIRING RANGE: $20-$23/hour DOQ
BHP is an Equal Opportunity Employer. We do not discriminate on the basis of race, color, religion, sex, sexual orientation, gender identity, national origin, disability, or any other status protected by law or regulation. Reasonable accommodations may be made to enable individuals with disabilities to perform the essential functions of the position.
HISTORY
Founded in 1966, Boulder Housing Partners (BHP) is known for creative and award-winning approaches. BHP's goal is to make living in Boulder possible and affordable, regardless of income. We are committed to fostering a healthy sense of community in every property we develop. We are an inclusive organization that operates creatively, decisively, and effectively, with strong and consistent values and an understanding that housing is as much about people as it is about place. We build, own and manage 33% of the total inventory of affordable housing in Boulder, making a strong contribution to City Council's goal that 10% of all housing is permanently affordable.
Our commitment to the organizational stewardship of assets involves fostering a caring and supportive work environment for our most valuable asset - our employees. We realize that our mission can only be realized with a team of dedicated and passionate people. BHP provides professional development opportunities as well as a generous benefits package that includes medical, dental, vision, life insurance, paid holidays and personal days, as well as retirement benefits. Our culture promotes work-life balance and opportunities to engage in healthy lifestyle activities.
What it's like to work with us: If your goal is to help build diverse and inclusive communities by providing homes, creating community and changing lives, consider joining us at BHP. We know our employees are our most important resource, in addition to rewarding and meaningful work we enjoy:
Medical, dental, vision health plans
Retirement benefits that includes PERA defined benefit plan plus 401k and 457 plans
Paid life insurance
Employee wellness program
Long term disability
13 paid holidays per year plus vacation and sick leave
Excellent work-life programs, such as flexible schedules, training opportunities, and more