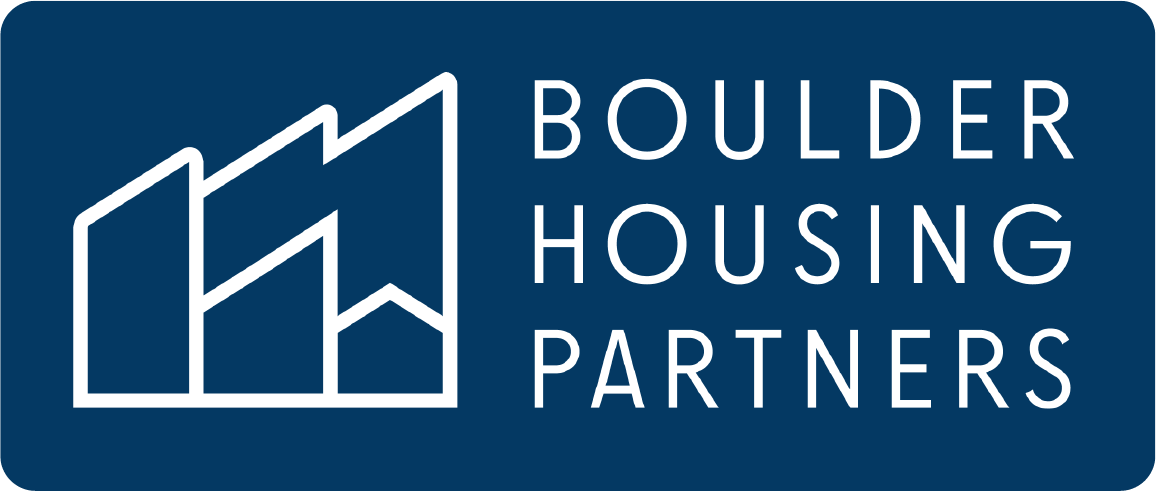 Resident Services Coordinator
Boulder, Colorado - Full Time
Are you looking for a position at a mission-driven, innovative organization with great benefits? If so, join Boulder Housing Partners! We are a PERA employer and offer great public employee retirement benefits, work-life balance, and flexible schedules.
We build, own, and manage affordable housing in the City of Boulder, bringing together staff and stakeholders from diverse backgrounds to accomplish a common goal.
Please apply below if you have experience with mental health services - modeling and performing crisis intervention and de-escalation tools as needed, and are Spanish/English bi-lingual.
OVERALL JOB OBJECTIVE: Under general direction, the Resident Service Coordinator (RSC) position implements supportive service programs at BHP's housing sites. Populations served include economically disadvantaged families, people with disabilities, and seniors. Acts as a liaison between service providers and residents by providing information, referrals, and coordination of community services to assist residents in meeting their needs. Supports resident involvement in community development and supports resident leadership.
I. COMPETENCIES:
Interpersonal Skills – Commits to finding ways to work with a wide array of people and finds ways to adjust to working in different situations and with people who have different styles.
Peer Relationships – Can quickly find common ground and solve problems for the good of all, can solve problems with peers, is seen as a team player and is cooperative, easily gains trust and support of peers, encourages collaboration, can be candid with peers.
Dealing with Ambiguity – can effectively cope with change, can shift gears comfortably, can decide and act without having the total picture, doesn't have to finish things before moving on, can comfortably handle risk and uncertainty.
Self-Knowledge – is personally committed to and actively works to continuously improve him/herself, understands that different situations and levels may call for different skills and approaches, works to deploy strengths, works on compensating for weakness and limits.
II. ESSENTIAL JOB FUNCTIONS:
Stays up to date on a variety of economic, educational, social services, health and safety, recreation, food commodity programs to benefit the residents of the BHP community.

Assesses resident program needs in various ways, including informal surveying, needs assessments, phone calls, office hours, focus groups, and community meetings.
Researches and develops strong partnerships with community service providers; determines eligibility requirements for those services and leverages the delivery of those services to BHP residents.
Serves on community planning boards and participates in professional organizations representing BHP when appropriate.

Provides service coordination to residents to improve their housing stability, economic development, education, and health and wellness.
Works with residents at assigned sites and residents referred from other BHP sites to assess services needed, link residents to community resources, and follow up on services provided.
Maintains an advocate role with residents with outside agencies; assists residents to overcome barriers to accessing needed resources.
Works with other BHP staff to review residents' status; consults with site teams and communicating with service providers and/or family members regarding residents' needs.
Assists property managers with lease and building community issues, as appropriate.
Responsible for entering data into Yardi, and Excel, File Vision, Outlook, and Word documents as needed.
Maintains an annual work plan, monthly program reports, and reports on outcome measures.
Provide direct support, trauma-informed services to housing residents to have a quality of life, promote safety and increase self-resiliency
Promotes community building and leadership development with residents.
Leverages leadership through mentorships/goal-oriented partnerships.
Strengthens workforce partnerships and internships for adults and young adults.
Seeks opportunities to build upon initiatives residents are already invested in to strengthen their skills and interests.
Encourages community contributions and the development of work-related skills through volunteer and leadership opportunities.
Bridges communication between community organizations and residents about opportunities that align with our priority areas, such as programs, hiring events, skill building classes, other adult educational programs, and community meetings.
Strengthens parent leadership and advocacy skills.
Participates in BHP team meetings focusing on investigating and resolving community, maintenance, and resident issues.
Works with other BHP departments to develop policies and procedures to promote resident cooperation and lease compliance.
Represents BHP through participation in professional organizations, meetings, and public speaking events.
Performs related duties as required by management to meet the needs of BHP.
Takes proper safety precautions, anticipates unsafe circumstances, and acts accordingly to prevent accidents. Responsible for the safety of self, others, materials, and equipment. Uses all required safety equipment.
BHP is committed to hiring employees who provide good customer service; our employees communicate courteously and responsively and provide effective and efficient service to the public and co-workers.
REQUIRED QUALIFICATIONS:
Ability to read, write and speak fluently in both English and Spanish. Bachelor's degree/ associates degree or two or more years' experience in education, service coordination, program development and/or human services or equivalent. Knowledge of community resources. Knowledge of and/or experience in working with culturally diverse individuals and groups. Sensitivity to people who have special needs, such as the culturally diverse, disabled, elderly, or chronically mentally ill. Strong computer skills in Word, Outlook, and Excel. Strong understanding of virtual workspace etiquette. Ability to work independently and to assume responsibility for completion of complex workload without close supervision. Demonstrated time management and organizational skills. Knowledge of and use of good customer service skills. Valid Colorado driver's license and an acceptable motor vehicle record. Acceptable background information, including criminal history.
DESIRED QUALIFICATIONS:
Previous experience in federally subsidized housing or human service programs. Experience in building and maintaining relationships with local public and private providers of community and supportive services. Experience with case management or program management software. Knowledge of community building principles and processes.
Hiring Range: $25-$29 DOQ
HISTORY
Founded in 1966, Boulder Housing Partners (BHP) is known for creative and award-winning approaches. BHP's goal is to make living in Boulder possible and affordable, regardless of income. We are committed to fostering a healthy sense of community in every property we develop. We are an inclusive organization that operates creatively, decisively, and effectively, with strong and consistent values and an understanding that housing is as much about people as it is about place. We build, own and manage 33% of the total inventory of affordable housing in Boulder, making a strong contribution to City Council's goal that 10% of all housing is permanently affordable.
Our commitment to the organizational stewardship of assets involves fostering a caring and supportive work environment for our most valuable asset - our employees. We realize that our mission can only be realized with a team of dedicated and passionate people. BHP provides professional development opportunities as well as a generous benefits package that includes medical, dental, vision, life insurance, paid holidays and personal days, as well as retirement benefits. Our culture promotes work-life balance and opportunities to engage in healthy lifestyle activities.
What it's like to work with us: If your goal is to help build diverse and inclusive communities by providing homes, creating community and changing lives, consider joining us at BHP. We know our employees are our most important resource, in addition to rewarding and meaningful work we enjoy:
Medical, dental, vision health plans
Retirement benefits that includes PERA defined benefit plan plus 401k and 457 plans
Paid life insurance
Employee wellness program
Long term disability
13 paid holidays per year plus vacation and sick leave
Excellent work-life programs, such as flexible schedules, training opportunities, and more