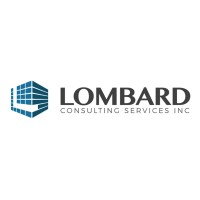 Senior Construction Expert - Save your knees and help with defect analysis, reporting, and testimony
Huntington Beach, California - Full Time
You are a highly experienced, hands-on MEP construction expert. You are the person others go to when they are stuck. This is the opportunity to move into a senior role that is not only easier on your body, but also allows you to use all your knowledge and experience to help with defect analysis, reporting, and testimony.
Mechanical / Electrical / Plumbing expert that worked your way up thru the ranks. Top performer will enjoy working with your team, collaborating in the company office, not a lone soldier. You will spend time on the road but this is not a remote position. Lombard has offices in the Bay Area and Huntington Beach. You will work out of one of the locations, we are considering experts in both areas.
Lombard Consulting Services, Inc. is the preeminent construction consulting firm on the West Coast! We're a professional team of general contractors, certified professional estimators, architects and engineers with a solid reputation for integrity and service.
This is not a traditional, hands-on MEP construction role. Here at Lombard, you'll have the opportunity to leverage your cumulative knowledge and expertise as a MEP professional in the role of a MEP Subject Matter Expert, as you consult with our clients around the activities of construction defect analysis, reporting, and testimony.
If you're highly knowledgeable of everything MEP, with an interest in using your mind versus your hands, we want to hear from you!
What you will get to do
Investigation - You'll devise investigation strategies, sometimes including intrusive investigation and testing (using your knowledge of testing protocols). You'll draw upon your cumulative knowledge of construction methods, sequencing, materials, components, systems and building codes.
Collecting and Analyzing Data and Results – Here, you'll use your analytic powers, knowledge of product standards and standards of practice, and of course on your ability to read, analyze, and interpret prints, architectural drawings, financial and job cost reports
Evaluating the Scope of Damages – Here, your investigation work and analysis come together in determining what needs corrective action.
Developing Recommended Corrective Measures – Your construction knowledge and experience, including your problem-solving capabilities and knowledge of construction contracts will also be valuable in planning corrective actions.
Preparing and Submitting Reports – Deliver a cogent presentation of your findings.
Testifying – Your cumulative knowledge and expertise will allow you to demonstrate confidence in your abilities and findings, including your participation in depositions, testimony, and settlement discussions.
You will likely have experience and talent in:
Developing investigation strategies
Conducting intrusive investigations and testing
Collecting and analyzing test data and results
Evaluating the scope of damages
Developing recommended corrective measures
Preparing and submitting report
Testifying or conducting repairs as required

Your background will likely include:
General Contractor's License, C-36 Plumbing, or C-20 HVAC License. Active License, or ability to reinstate your license.
Experience with residential and commercial construction processes and sequencing.
Expertise in building materials, components, and systems.
Ability to read, analyze, and interpret prints, architectural drawings, financial and job cost reports.
Knowledge of construction methods and building codes.
Knowledge of product standards and standards of practice.
Knowledge of construction contracts.
Familiarity with intrusive investigation techniques.
Knowledge of materials testing methods and protocols.
Skills in information analysis and report writing.
Ability to develop and maintain strong client relationships.
Exceptional analytical, organizational, and problem-solving abilities.
Self-managed and able to work independently while managing multiple projects and deadlines.
We look forward to meeting you!
Lombard Consulting Services Inc. is a leading forensic construction consulting firm serving the West Coast for over 25 years. We provide expert witness services, cost estimating, property loss evaluation, architectural services, and quality control to building owners, developers, contractors, and insurance carriers. We recognize that you and the other members of our team are the core of our success, so we offer a rich employee benefits program that includes a choice of multiple HMO and PPO health insurance plans, dental insurance, life insurance, optional disability insurance, FSA plan, sick time, vacation, annual bonus, and 401k plan with company matching contributions.