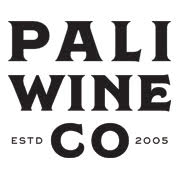 Pali Wine Co. Line Cook - Anaheim Outpost
Anaheim, California - Part Time
We are seeking a part-time, hard-working and responsible Line Cook that will maintain consistent standards in our boutique kitchen at our tasting room in the Anaheim Packing District. In this role, you will prepare elevated small plates as well as cheese and charcuterie boards in a casual setting.
Responsibilities include:
Ensuring food is prepared in a timely manner adhering to the recipe and plate up including mise en place
Ensuring optimal level of food quality, while also minimizing waste
Performing food prep duties following assigned prep list
Receiving and organizing products
Maintaining food safety and cleanliness standards
Cleaning kitchen as directed and maintaining a clean and organized work environment
Adhering to all other kitchen safety and sanitation procedures
Maintaining kitchen equipment in good working order
Opening and closing duties including deep cleaning
Proactively ensuring guest satisfaction
Following and adhering to all policies and procedures
Catering on-site events
Requirements:
Must be at least 21 years of age
Must be a team player
Food and wine knowledge preferred
Able to work weekends, holidays, some evenings, and adapt to a flexible schedule
Knowledgeable in food, best practices, cuts, temperatures
Passion for learning, acquiring, and sharing knowledge
Able to lift, carry and/or transport 40 pounds (a case of wine)
Able to maintain a safe work area in an environment where open flames and sharp objects can pose safety hazards if not handled properly
Able to bend, stand, and stoop for long periods of time
Salary Range: $19-$21/hour
About Pali Wine Company:
Pali Wine Co. brings the winery experience to your neighborhood. Through our five Outposts in Southern California, we create a connection between our customers, our Santa Barbara County-based winery and the vineyards that we source our grapes from. Pali's wines are highly regarded by critics, and we have a reputation for producing wines with a strong sense of place and identity. Even still, Pali's wines are approachable to new wine-drinkers and our staff embraces every opportunity to educate our customers.
We produce a variety of wines by employing a spectrum of winemaking techniques, old and new. We obsess over our customers' experiences, and we welcome new members to the Pali team who share our obsession and want to add to our customer's experience. We are performance driven, which makes Pali Wine Co. an inspiring place to grow personally and professionally.