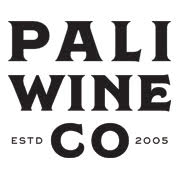 Pali Wine Co. Chef de Cuisine - Anaheim/Los Angeles
Anaheim, California - Full Time
Pali Wine Co. is currently seeking a Chef de Cuisine for its Packing District Outpost in Anaheim, CA and its Arts District Outpost in Los Angeles, CA.
As Chef de Cuisine, your job oversees all culinary activities and will include but not be held to the following duties:
Supervise the efficient work of kitchen staff in all culinary activities.
Create daily preparation lists and delegate tasks appropriately.
Ensure promptness, freshness and quality of dishes.
Monitor food inventory and ensure sufficient on-hand supplies.
Place and oversee required purchase orders for daily, weekly and monthly purchases.
Oversee menu production and work with GM to train staff on menu items and suggest wine pairings.
Develop new recipes requested by Owners and Management in a timely manner.
Standardize all recipes.
Monitor quality, quantity and pricing of all products received; make appropriate decisions/modifications when needed.
Maintain equipment required for kitchen team to prepare food.
Regulate safe practices of employees.
In concert with the GM, develops menus for private events, Wine Club events and Winemaker dinners and acquire necessary food, manage costs and assist with pricing.
Ensure sanitation in all activities.
Assist with resolution to all customer issues involving food.
Manage all waste.
Ensure optimal level of food quality and ensure customer satisfaction.
Maintain a hygienic environment at all times.
Requirements:
Must be at least 21 years of age
Food and wine knowledge preferred
Prior sales experience
Able to work weekends, holidays, some evenings, and adapt to a flexible schedule
Able to lift, carry and/or transport 40 pounds (a case of wine)
Able to maintain a safe work area in an environment where open flames and sharp objects can pose safety hazards if not handled properly
Able to bend, stand, and stoop for long periods of time, and working long hours in hot conditions
Full time employment
Computer Skills: Proficiency in Outlook, Word; experience with e-commerce platforms, social media and POS experience.
Salary Range: $65,000 - $75,000
About Pali Wine Company:
Pali Wine Co. brings the winery experience to your neighborhood. Through our five Outposts in Southern California, we create a connection between our customers, our Santa Barbara County-based winery and the vineyards that we source our grapes from. Pali's wines are highly regarded by critics, and we have a reputation for producing wines with a strong sense of place and identity. Even still, Pali's wines are approachable to new wine-drinkers and our staff embraces every opportunity to educate our customers.
We produce a variety of wines by employing a spectrum of winemaking techniques, old and new. We obsess over our customers' experiences, and we welcome new members to the Pali team who share our obsession and want to add to our customer's experience. We are performance driven, which makes Pali Wine Co. an inspiring place to grow personally and professionally.