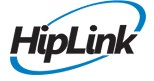 Career Minded Sales Representative needed for expanding industry.
Draper, Utah - Full Time
Are you driven by success? Looking for a product which deserves your talents?
We currently have an opportunity for an Enterprise Account Executive to be based in our Salt Lake City office.
HipLink is a rapidly growing and market-leading supplier of Critical Event Management technology in the exploding Incident Management Market. Founded in Silicon Valley California in1995, the Company has expanded internationally to be a recognized leader in its industry. The company's software helps our customers quickly address and resolve challenges that affect Public Safety and Business Continuity. Over 500 companies use our product to accelerate their response to Critical Events and ensure rapid resolution.
Four Core Values-We look for candidates who have a bias for action, who know the levels of productivity required to be a top performer and who will fully embrace our 4 core values.
We work hard and enjoy life
We do the right thing
We are results focused
We are curious innovators
What you'll do:
The Candidate is expected to lead all sales efforts within their assigned territory, including prospect identification, lead generation, sales calls, handling the sales cycle, proposal and contract negotiation through deal closure. You will be expected to meet sales goals established by their Sales Leader while delivering the highest standard of integrity, quality, and customer service to our clients.
Build and Manage a Territory Plan
Generate new leads through prospecting and networking, including cold calling, email campaigns and LinkedIn strategies.
You will establish, handle, and manage relationships between HipLink and senior executives of the client and prospect companies;
Make sales presentations to customers and prospects at all levels of Fortune 5,000 companies.
Address product uses, benefits, competitive advantages and business terms; facilitate technical follow-up to close sale;
Target account selling including prospecting, lead generation, qualification, closing strategies, negotiations, etc.
Interface and develop professional relationships with existing clients and prospects throughout the organizational levels;
In collaboration with Hiplink's marketing team, develop and execute demand generation campaigns;
Coordinate and actively participate in contract negotiations;
Act as representative of Hiplink at industry conferences and association meetings;
Partner with Marketing on leads from trade shows and demand generation campaigns;
Sales process management, record and document all activities in Salesforce.com;
Develop and maintain in-depth knowledge of HipLink solution offerings;
Maintain a real-time understanding of the competitive landscape to assist in figuring out win-based proposals and pricing;
Meet or exceed quota expectations, Quota is 4x OTE once fully ramped;
Participate in sales planning status meetings.
Qualifications & Requirements:
At least 5 years of sales experience in selling and preferably more in Software as a Service (SaaS) applications into a major vertical.
Knowledge of Enterprise Sales methodologies BANT, MEDDPIC etc.
Proven sales track record with deal sizes $25k-$250k
Tenacious, self-motivated, agile thinker with a can-do attitude – a hungry, driven and ambitious individual
Ability to thrive in a dynamic startup environment
Excellent negotiation, verbal, written communication and presentation skills, executive presence
Ability to travel
Our Vision - HipLink is committed to being the leader in critical messaging software solutions through our comprehensive communication platform and by offering exemplary customer service. HipLink is founded upon principles of respect, integrity, hard work, ingenuity, creativity and customer care.
Why Work Here? - HipLink is dedicated to building the best tools in the market. We have an exceptional team of engineers dedicated to providing superior products; we're about quality from start to finish. We offer great opportunities for those who are passionate about delivering innovative and best-of-breed solutions.
Who Works Here? -We hire and retain only the best. If you have a passion for innovation, creativity and quality, then work for HipLink. We are committed to building the best experiences possible and we believe that a dedicated and passionate team is capable of delivering amazing products. Come find out what it's all about.
Benefits -
Health insurance
Sick Paid time off
3 Weeks' Vacation
Vision insurance
Dental insurance
Life insurance
401(k) with maximum matching
Paid training
Equity-Employee stock ownership plan
Mileage reimbursement
Flexible schedule
Health savings account
In addition- to a competitive salary and benefits package including equity, you will also enjoy:
Support and Encouragement – We are passionate about growing and developing our team and want to ensure they have all the tools and resources they need. This includes having an open and transparent culture where employees are encouraged to use their initiative alongside the expertise of the rest of the business.
Work-life Balance – We take the health and well-being of our staff seriously
sales, commission, B2B, critical selling, lead generation, driven, money, commission, Marketing, cold calling, Partner, solutions, conferences, action, Salesforce, CRM, negotiate, travel, executive, integrity, prospecting, maturity, customer care, success, equity, passion, initiative, expertise, solution sell, smart, critical selling