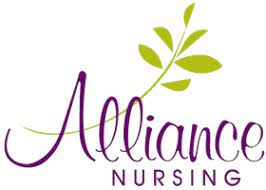 RN or LPN Who Loves Long Term, Personal Acute Care Nursing
Snohomish, Washington - Full Time
You love the complexity of caring for acute adult patients while working in a home-like environment with a highly supportive team. Supporting the same 3 to 4 patients on an ongoing basis in a small facility with 6 patients total, you will build meaningful relationships.
You can apply using the button on the right, OR,
you can apply by chat here:
We value collaboration, excellence, and wellbeing. We care for each other, as we care for our patients.
This type of nursing requires excellent assessment skills, nursing judgment, and the ability to act quickly to any change of condition. This is an opportunity to combine your skills and compassion while developing relationships that bring exceptional rewards and purpose to your work.
You will love this opportunity because:
Low Patient Ratio - 1 to 4
Small, home-like facility
Locations in Kenmore, Kirkland, and Snohomish
12-Hour Shifts
Part time or full time available
Paid Training
Highly supportive team, including the CEO who is an RN
You will have a:
Current Washington State Registered Nurse license without restrictions | RN
or
Current Washington State Licensed Practical Nurse license without restrictions | LPN
Benefits You Will Appreciate:
Extensive Paid Training
Paid Time Off
24/7 Clinical Supervision
Medical/Dental/Vision
Employer-funded HRA of up to $1500 annually.
Tuition Assistance Program
Annual License Reimbursement
401K with Employer Match
Free Mental Health Employee Assistance Program
Small Local Company with amazing people!
Our nurses work full time , or choose to augment their income by working part time. Either way, we look forward to having you join our fantastic team!
Alliance Nursing is a privately owned, medically intensive home health company, committed to giving your loved ones the individual attention they need. As a member of the community since 1989, Alliance Nursing has made it possible for families in the Puget Sound region to receive skilled nursing care in their own homes
Alliance Nursing is an Equal Opportunity Employer. All qualified applicants will receive consideration for employment without regard to race, color, religion, sex/gender, national origin, age, sexual orientation, gender identity, marital status, disability, genetics/genetic markers, military, or veteran status, and/or any other characteristic protected by applicable federal, state, or local law. Registered Nurse, Licensed Practical Nurse, RN, LPN.