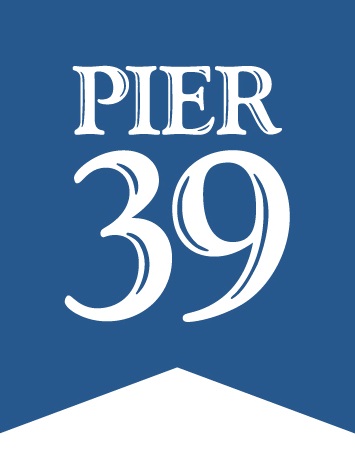 Construction Project Manager (on-site) for San Francisco's #1 Most Visited Attraction
San Francisco, California - Full Time
Would you enjoy the challenge of a career where you are responsible for coordinating and supervising high profile construction projects for San Francisco's #1 Most Visited Attraction?
As the Construction Project Manager at PIER 39, you would work directly with the Vice President of Operations to oversee construction, contractor activities, cost accounting and logistics management. In addition, you would be responsible for coordinating with all stakeholders including the Port of San Francisco, tenants, SF Fire Department and the Department of Building Inspection.
You will need to step into this role with excellent organizational, time management and communication skills. Given the high-profile nature of this position, a strong polished, professional demeanor, acute attention to detail coupled with excellent project management and prioritization skills are essential. The ability to read and interpret construction documents such as blueprints, contracts and specifications, and a working knowledge of scheduling software such as Microsoft Project or Suretrack, are skills important to the success of the candidate in the role of Construction Project Manager.
Specific duties include:
Manages all assigned Capital Projects including:

Developing the scope of work
Design development
Drawing review
Architect/Engineer coordination
Permit approval
Bidding / negotiating
Monitoring construction
Providing Oversight where necessary
Budget management


Provides expertise to the Company, including employees and tenants for all construction work including the review of all tenants' remodel drawings.
Maintains a set of standard construction detail drawings for projects when necessary.
Organizes and maintains all project and tenant files and historical design and construction drawings.
Manages all repairs to the structural elements and the 'building envelope' including repair and/or replacement of roofs, walls, doors, and windows and ensures compliance with and adherence to the current PIER 39 standard(s).
Manages, in cooperation with the Maintenance Department, any major repair or replacement and any upgrade of any major piece of building equipment or system as required or directed by the VP of Operations.
Maintains good relationships with key stakeholders such as the Port, City, Fire Department, Department of Public Health, tenants and contractors.
Benefits include:
Medical, dental, vision options
Life insurance and long-term disability
Paid time Off
Holiday pay
Paid parking
401(k)
Pay range: $127,500 - $137,500 (DOE)
PIER 39 is a 45-acre waterfront complex that is a gathering place for millions of San Francisco locals and visitors. In addition to its 11 full-service restaurants, 50+ shops and popular attractions, PIER 39 also has a 5-acre waterfront park and a 300-berth marina. PIER 39 is known for its spectacular views of the Golden Gate and Bay Bridges, Alcatraz Island and the San Francisco city skyline. PIER 39 is also home to the world famous California sea lions.
PIER 39 is an equal opportunity employer.
All qualified applicants will receive consideration for employment without regard to race, sex, color, religion, sexual orientation, gender identity, national origin, protected veteran status, or on the basis of disability.
PIER 39 will consider for employment qualified applicants with arrest and conviction records pursuant to the San Francisco Fair Chance Ordinance. For more information visit https://sfgov.org/olse/fair-chance-ordinance-fco.