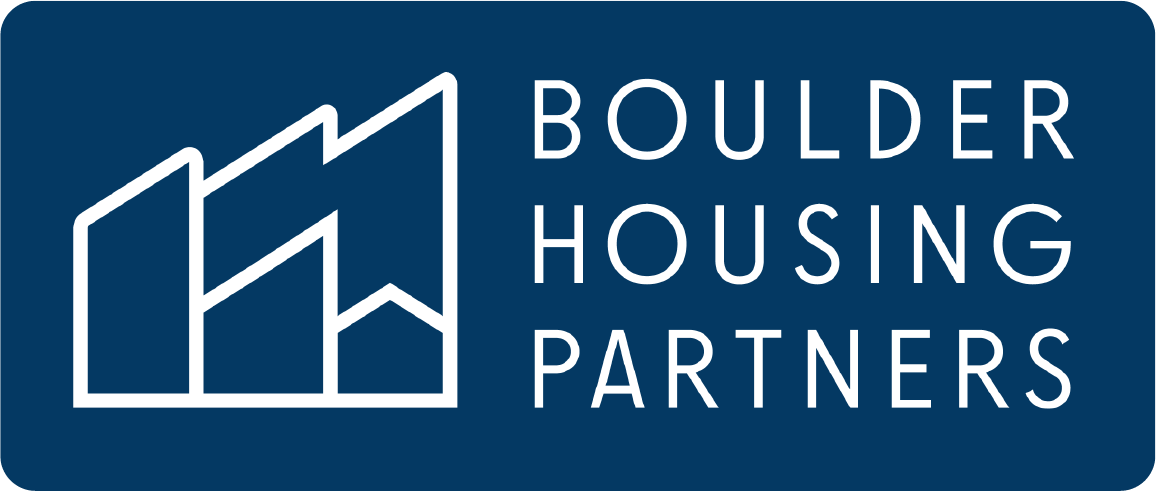 Maintenance Administrative Assistant
Boulder, Colorado - Full Time
Are you looking for a position at a mission-driven, innovative organization with great benefits? If so, join Boulder Housing Partners! We are a PERA employer and offer great public employee retirement benefits, health benefits and more.
We build, own, and manage affordable housing in the City of Boulder, bringing together staff and stakeholders from diverse backgrounds to accomplish a common goal.
WORK SCHEDULE: 30 hours per week
MAINTENANCE DEPARTMENT MISSION:
To support the day-to-day maintenance operations for Boulder Housing Partners with the goal of providing excellent customer and risk management service to residents, staff, and properties.
OVERALL JOB OBJECTIVE:
Under general direction, to coordinate, oversee and provide direct customer support and staff assistance in the administration of Boulder Housing Partners (BHP) maintenance department activities.
ESSENTIAL JOB FUNCTIONS:
Dispatcher:
Back up the dispatcher.
Learn Maintenance software system for back up purposes.
Assist dispatcher in research requests on work orders by BHP staff.
HQS:
Check HQS email daily, respond as necessary, inform inspectors of any questions or issues.
Review Inspection Dashboard routinely for new or outstanding inspections due.
Review inspector's schedules and schedule annual inspections to meet deadlines set by HCV, generate and mail out letters.
Send annual inspections schedule to the inspectors weekly.
Review any annuals not completed, schedule, generate and send out 2nd letters. Send any incomplete 2nd inspections to HCV Specialist with both copies of the letter.
Review Initial inspection email's, forward initial inspections to the inspectors. Follow up on any outstanding initial inspections with the inspectors or HCV Specialist.
Send list of initials to inspectors daily or weekly as needed.
Generate monthly invoice and send to HCV Department.
PM Inspections, Fire, Rental License:
Participate in generating yearly PM schedule, Fire protections schedule, Rental License Schedule. Coordinating with contractors for scheduling (Fire, Elevator, Rental License).
Generate, edit and produce notices for residents.
Work with Contractors on any issues for scheduling, questions, etc.
Receive, review and file all Fire Inspection reports and notices from the City of Boulder. Forward reports to BHP Inspections Lead for follow up as needed.
Manage and track schedule so we stay on schedule.
Pest control:
Assist with scheduling and notices as needed to cover vacations, time off, etc.
Cleaning Contract:
Point of contact for Cleaning Contractors (Currently AAA, K&A Cleaning).
Respond to issues from Cleaning Contractors, Staff, residents, or partners regarding cleaning for properties and 4800 Office.
Schedule additional cleaning as requested.
Schedule yearly carpet cleaning and window cleaning for 4800 Office.
Set up new properties for cleaning.
General:
Assist in the implementation and maintenance of administrative systems and procedures specific to departmental functions to ensure that business practices are effective and provide a high level of service to customers. Analyzes and interprets data regarding departmental effectiveness, service levels and productivity, and makes related recommendations. May implement recommendations, including coordination and development of training programs as needed.
Provides administrative and staff support to the Maintenance Department. This may include the following:
Assists in the planning and set-up of department meetings and other related events.
Establishes record-keeping procedures and reporting standards and oversees their implementation and maintenance.
Prepares the preparation of other written reports, materials and correspondence including the development and maintenance of spreadsheets and databases for tracking project, programs, etc.
Complies and prepares information or special reports regarding department benchmarks, budget status, revenues, and related financial activities.
Assists with the preparation of materials and data collection for studies and financial projects.
Produces staff, resident public, and inspection notices as necessary.
Translates department documents as necessary from English to Spanish.
Performs related duties as required by management to meet the needs of BHP.
Takes proper safety precautions, anticipates unsafe circumstances, and acts accordingly to prevent accidents. Responsible for the safety of self, others, materials, and equipment. Uses all required safety equipment.
Operates a variety of office equipment, including computer, telephone, photocopy machine, facsimile machine, and calculator/adding machine.
Valid Colorado driver's license is needed to run occasional errands.
Regular, predictable attendance is an essential function of this job.
Boulder Housing Partners is committed to hiring employees who provide good customer service; our employees communicate courteously and responsively and provide effective and efficient service to the public and co-workers.
REQUIREMENTS:
High school diploma or equivalent; excellent customer service skills; excellent written and spoken English, experience working directly with customers with a variety of ethnic backgrounds, 2 years administrative experience in a fast-paced, multi-task environment, willingness and ability to be flexible with a variety of functions and timing, maintains a positive attitude and reflects the values of excellent customer service, professionalism, and teamwork.
DESIRED QUALIFICATIONS:
Experience with a financial system similar to the YARDI Systems where the maintenance function is fully integrated with other financial functions. Positive experience working in a team-based environment. Experience working with a maintenance software is a plus. English/Spanish bilingual preferred. Average to advanced computer skills with knowledge and experience using Excel, Word, Power Point, Internet, and data entry.
BHP is an Equal Opportunity Employer. We do not discriminate on the basis of race, color, religion, sex, sexual orientation, gender identity, national origin, disability, or any other status protected by law or regulation. Reasonable accommodations may be made to enable individuals with disabilities to perform the essential functions of the position.
Hiring Range: $19-$20/hour DOQ
HISTORY
Founded in 1966, Boulder Housing Partners (BHP) is known for creative and award-winning approaches. BHP's goal is to make living in Boulder possible and affordable, regardless of income. We are committed to fostering a healthy sense of community in every property we develop. We are an inclusive organization that operates creatively, decisively, and effectively, with strong and consistent values and an understanding that housing is as much about people as it is about place. We build, own and manage 33% of the total inventory of affordable housing in Boulder, making a strong contribution to City Council's goal that 10% of all housing is permanently affordable.
Our commitment to the organizational stewardship of assets involves fostering a caring and supportive work environment for our most valuable asset - our employees. We realize that our mission can only be realized with a team of dedicated and passionate people. BHP provides professional development opportunities as well as a generous benefits package that includes medical, dental, vision, life insurance, paid holidays and personal days, as well as retirement benefits. Our culture promotes work-life balance and opportunities to engage in healthy lifestyle activities.
What it's like to work with us:If your goal is to help build diverse and inclusive communities by providing homes, creating community and changing lives, consider joining us at BHP. We know our employees are our most important resource, in addition to rewarding and meaningful work we enjoy:
Medical, dental, vision health plans
Retirement benefits that includes PERA defined benefit plan plus 401k and 457 plans
Paid life insurance
Employee wellness program
Long term disability
13 paid holidays per year plus vacation and sick leave
Excellent work-life programs, such as flexible schedules, training opportunities, and more