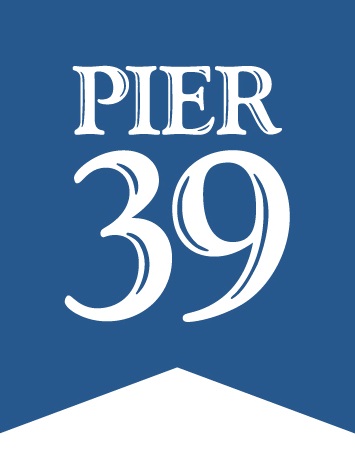 Receptionist/Human Resources Assistant (on-site)
San Francisco, California - Full Time
Are you a people person who enjoys interacting and working with all levels of the company and the general public? Do you enjoy being the "go to" person for just about everything? Are you excited to meet new people and greet everyone with a warm welcome and a smile?
As the Receptionist/Human Resources Assistant, the ideal candidate will serve as the initial point of contact between the public and the organization. Working at San Francisco's #1 most visited attraction, you will be the center hub of communication and will need to stay abreast of all that is happening in the organization. You will also be in charge of making sure the office is fully equipped and maintained so that everyone has what they need to do their jobs. In this unique and very important role, you will also have exposure and responsibilities in Human Resources. You'll have the crucial responsibility of accurately entering and maintaining vital information in the human resources information system (ADP's Workforce Now).
Responsibilities:
Receptionist
Consistently represents the Company in a professional manner, with customer service being a top priority, on the phone and in person.
Welcomes on-site visitors, determines nature of business, and refers visitors to appropriate personnel.
Processes, issues and tracks parking validations.
Coordinates, receives, sorts, and routes all mail and packages.
Tracks postage meter, requests funding and replenishes meters.
Maintains supplies for the postage machine, copier and office.
Maintains inventory of storage boxes and arranges for storage and retrieval of boxes.
Tracks department mail, delivery service, office supply usage for appropriate billing.
Ensures office and break room are fully supplied; orders supplies when needed.
Human Resources
Inputs and maintains information in the human resources information system.
Tracks Commuter Check, Flexible Healthcare Spending, and Dependent Care Accounts. Calculates and remits payments for various voluntary benefits.
Assists with Rewards and Recognition Program.
Creates and distributes new employee announcement emails.
Tracks and maintains files for workers' compensation claims, departmental safety meetings and other required trainings.
Updates and maintains personnel files in accordance with applicable legal requirements.
Responds to unemployment claims.
Benefits include:
Medical, dental, vision options
Life insurance and long-term disability
Paid time Off
Holiday pay
Parking is provided
401(k)
Pay range: $23 - $25 per hour (DOE)
PIER 39 is a 45-acre waterfront complex that is a gathering place for millions of San Francisco locals and visitors. In addition to its 11 full-service restaurants, 90+ shops and popular attractions, PIER 39 also has a 5-acre waterfront park and a 300-berth marina. PIER 39 is known for its spectacular views of the Golden Gate and Bay Bridges, Alcatraz Island and the San Francisco city skyline. PIER 39 is also home to the world-famous California sea lions.
PIER 39 is an equal opportunity employers. All qualified applicants will receive consideration for employment without regard to race, sex, color, religion, sexual orientation, gender identity, national origin, protected veteran status, or on the basis of disability.
PIER 39 will consider for employment qualified applicants with arrest and conviction records pursuant to the San Francisco Fair Chance Ordinance. For more information visit https://sfgov.org/olse/fair-chance-ordinance-fco.