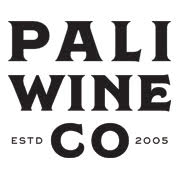 Cellar Hand
Lompoc, California - Full Time
Pali Wine Co. is looking to add a Cellar Hand to our fantastic team at the winery. This position is full-time and will report to the Associate Winemaker.
What We'll Bring to the Table:
Opportunities for career progression and development
Generous benefits including PTO, medical, dental, vision, and 401(k) with matching Company contributions
Friendly and dynamic work environment
Employee discount program
What You Will be Doing:
Maintaining a clean workspace, including sanitizing equipment
Racking, blending, filling barrels, etc.
Transporting cased goods and barrels via a forklift
Performing required tasks during harvest including processing, inoculations, additions, quality control, sample collecting, etc.
Laboratory analyses as needed
Following safety procedures and protocols
Other duties as may be assigned
What You'll Bring to the Table:
A committed and team player work ethic
A positive and winning attitude
Ability to work outdoors and indoors with varying temperature situations
Ability to climb, bend, stand and sit for prolonged lengths of time
Ability to lift up to 50lbs
Willingness to work on elevated surfaces and occasionally on wet surfaces
Consistent awareness of moving forklifts and winery equipment
Ability to work long and flexible hours through the bottling season and busy harvest
Previous production experience in cellar and barrel operations (preferred)
Good oral and written communication skills
Ability to lawfully work without sponsorship
Ability to multi-task and be organized
Salary Range: $19-$21/hour
About Pali Wine Company:
Pali Wine Co. brings the winery experience to your neighborhood. Through our five Outposts in Southern California, we create a connection between our customers, our Santa Barbara County-based winery and the vineyards that we source our grapes from. Pali's wines are highly regarded by critics, and we have a reputation for producing wines with a strong sense of place and identity. Even still, Pali's wines are approachable to new wine-drinkers and our staff embraces every opportunity to educate our customers.
We produce a variety of wines by employing a spectrum of winemaking techniques, old and new. We obsess over our customers' experiences, and we welcome new members to the Pali team who share our obsession and want to add to our customer's experience. We are performance driven, which makes Pali Wine Co. an inspiring place to grow personally and professionally.