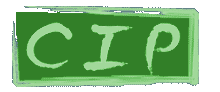 Licensed Psychologist, LMFT Or LCSW (Part Time) - Make a lasting difference - Supervision & Training
Corte Madera, California - Full Time
Do you have passion for supervising and training interns!?
Interested in working with a dedicated team to grow and enhance psychological services to our community and our training program?
We are looking for a Licensed Psychologist, LMFT, LCSW or LPCC to provide supervision and training for interns as well as playing an essential role in continuing to create and expand psychological services to our community. This Assistant Clinical Director position includes overseeing some programs and administrative responsibilities. We are expanding our team to enable us to provide more psychotherapy to our community.
Interviewing begins now for the position starting in August - with some paid training and orientation in June and July. This half time position has regular scheduled hours on Mondays and Wednesdays (with some Friday mornings). Provide group supervision, individual supervision and trainings. Additional hours are flexible (phone, emails) and can work around your schedule. This position is a great fit if you have a private practice, or wish to develop your private practice. We provide ongoing support and training.
Optional opportunity to be contract therapist through us for 3 - 8 client hours per week.
We prefer someone with a psychoanalytic/psychodynamic foundation.
New salary structure/flex benefits/401K opportunity
We provide counseling and psychological services to individuals, couples and families. Fees are established on a sliding scale and based on one's ability to pay.
x