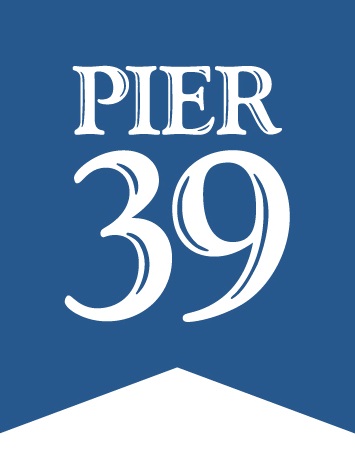 Environmental Services Manager
San Francisco, California - Full Time
Enjoy the sights & sounds of San Francisco's favorite attraction!
This is your opportunity to play an important managerial role supporting San Francisco's favorite attraction. As Environmental Services Manager, you will lead a team of dedicated team members in the maintainance and upkeep of our amazing waterfront property. Expect to use the full extent of your talents to oversee and perform an ever-changing variety of tasks. You will have the opportunity to showcase your abilities to support the overall functions that ensure a clean, safe and attractive property for our visitors.  We have a strong and talented team, but the right manager can make a good thing even better! 
Along the way, you will enjoy the mentorship of a talented and seasoned director, the opportunity to enhance and grow your skills, and the beautiful environment and lively atmosphere of the PIER.  We need a dedicated and energetic manager who will lead our team on the PM shift.
Primary Responsibility: The Environmental Services Manager will provide leadership, direction and management oversight towards the adherence and continuous improvement of our standard operating model within the Environmental Services Department. By managing the day-to-day operations of the department, this position will ensure a consistently high level of cleanliness and aesthetics for our tenants, visitors, and team members to enjoy.
Additional Responsibilities:
Plans, supervises and leads the Environmental Services team in the cleaning and care of the property.

Manages the resources needed for the environmental services department and provides recommendations for staffing levels, supplies and equipment.
Promotes a culture of safety as well as high employee engagement and retention.

Maintains the care and use of supplies, equipment, etc. and the appearance of housekeeping areas, and performs regular inspections of property for sanitation, order, safety, and proper performance of assigned duties

Manages all quality improvement initiatives including training and inspections and making recommendations as needed.
Provides hands-on leadership in the installation and maintenance of our landscape collections.

Plans, supervises and leads the landscape team and contractors engaged in landscape preservation, restoration, maintenance and management
This position requires high engagement with tenants and guests of the property and customer service experience is a huge plus. Bilingual in English/Spanish is highly preferred.
Salary range - $68,000 - $75,000.
PIER 39 is a 45-acre waterfront complex that is a gathering place for millions of San Francisco locals and visitors. In addition to its 14 full-service restaurants, 90+ shops and popular attractions, PIER 39 also has a 5-acre waterfront park and a 300-berth marina. PIER 39 is known for its spectacular views of the Golden Gate and Bay Bridges, Alcatraz Island and the San Francisco city skyline. PIER 39 is also home to the world famous California sea lions.