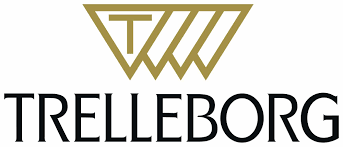 Field Service Engineer - Commissioning and Controls
Houston, Texas - Full Time
This is a Field Service Engineering job for someone who likes to work on large, fun projects and travel the world (150+ days/year).
We're seeking someone with a instrumentation/electrical/process control background and mechanical exposure/experience.
You enjoy translating plans into the real thing and being out in the field. Your background might include electrical engineering, instrumentation engineering or similar experience where you are out in the field commissioning and servicing large equipment. You are comfortable troubleshooting from the control room, through the panels all the way out to the equipment itself.
Accelerate your career with Trelleborg and start shaping industry from the inside. We are currently seeking a Field Service Engineer to provide and coordinate service, support and training for Trelleborg and competitor docking & mooring equipment both in the field and from the office. The Field Service Engineer will also play a key role in the development of sales opportunities for Aftersales products and services.
Training starts in Australia and you will see the world in this role.
What you will be doing:
Build trusting client relationships
Inspect, commission, maintain and repair docking & mooring equipment at sites throughout the region or globally
Use your project management skills to coordinate and supervise subcontract labour required to complete site activities
Provide client technical support and training on day-to-day operation, troubleshooting and routine maintenance of TMS equipment both onsite and in office
Proactively introduce TMS products to clients in the region together with the sales team
Help clients with operational requirements, including preparing proposals for upgrades, services and spare parts
Help refine and improve our products
What you bring to the table:
Relevant trade or engineering qualifications, e.g. instrumentation tech, elec eng, etc.
Extensive electrical, industrial control (e.g. PLC, SCADA, etc), instrumentation (e.g. MODBUS, TCPIP, etc) and software experience including commissioning / maintenance
Knowledge of Linux
High level of experience in hands on fault finding, from the control room, through the panels and out to the hardware itself
Ability to read electrical diagrams and detect issues
Basic field mechanical skills
Understanding of the principles of hazardous area compliance
Experience dealing with client on-site and/or in an operational context
Proven client focused customer service skills - people love working with you
Leading project teams
Excellent emotional and cultural awareness
Why you are going to love this job:
It's a small, smart and supportive team
Worldwide travel
Opportunity to use a wide range of your skills and talents
Cool technology
Much technical growth
Considerable independence and decision making
Your training starts in Australia!

Qualified Applicants must be legally authorized for employment in the United States without sponsorship. Travel can be 150+ days per year, so you must have a passport without travel restrictions.
About Trelleborg
Trelleborg is a world leader in engineered polymer solutions that seal, damp and protect critical applications in demanding environments. Our innovative solutions accelerate performance for customers in a sustainable way. The Trelleborg Group has annual sales of SEK 34 billion (EUR 3.32 billion, USD 3.92 billion) in around 50 countries. The Group comprises five business areas: Trelleborg Coated Systems, Trelleborg Industrial Solutions, Trelleborg Offshore & Construction, Trelleborg Sealing Solutions and Trelleborg Wheel Systems. The Trelleborg share has been listed on the Nasdaq Stockholm since 1964, Large Cap. www.trelleborg.com.