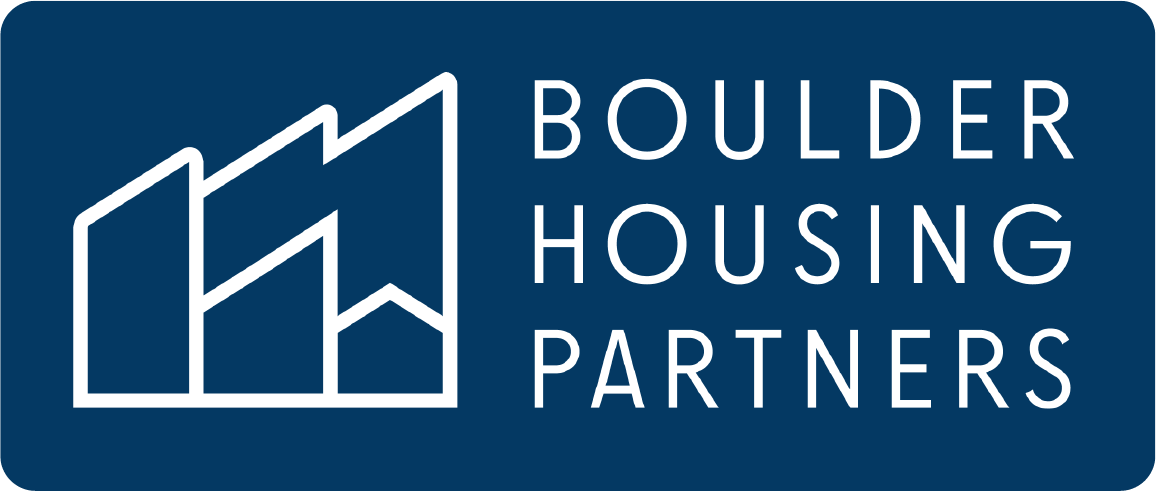 Housing Choice Voucher Program Manager
Boulder, Colorado - Full Time
Are you looking for a position at a mission-driven, innovative organization with great benefits? If so, join Boulder Housing Partners! We build, own, and manage affordable housing in the City of Boulder, bringing together staff and stakeholders from diverse backgrounds to accomplish a common goal.
BHP is a PERA employer and offers great public employee retirement benefits, health and wellness benefits, work-life balance, and flexible schedules.
OVERALL JOB OBJECTIVE:
Under general supervision of the MTW and Federal Policy Director, the Housing Choice Voucher Program Manager supervises the day-to-day operations of, and compliance for the Housing Choice Voucher program which includes approximately 1,000 tenant-based and 450 project-based vouchers.
ESSENTIAL JOB FUNCTIONS:
Applicant intake and eligibility
Monitors lottery and wait list to open and close lottery and lists as necessary to maintain an occupancy rate of 95% or higher.
Supervises staff who process applications to ensure timely leasing and accurate processing of initial applications.
Ensures all applicants meet eligibility and screening requirements for the various programs involved (HCV, LIHTC, HOME, etc.)
Assists with proper documentation of the lottery and wait lists.
Works with other departments to coordinate opening and closing of lottery and wait lists.
Conducts informal reviews for applicants with Compliance Manager.
Participant/resident recertifications, moves, etc.
Manages staff to ensure proper and timely recertification of participant/resident rents, utility assistance payments, HAP payments, and Rent Reasonable assessments.
Provides guidance to staff to handle non‑routine participant issues that may involve conflict resolution, legal matters, and/or termination of assistance.
Communicates with resident/participants regarding non-routine issues.
Conducts informal hearings and reviews with Voucher Specialist III.
Monitors Reasonable Accommodation Requests and leads RA meeting.
Works with Compliance Manager to ensure staff is in compliance with HUD reporting such as PIC/HIP, EIV, etc.
Remains current on federal, state, and local legal requirements by studying existing and new legislation; enforces adherence to requirements; and advises management on needed actions.
Finance and budgeting
Assists the MTW and Federal Policy Director with monitoring budget.
Ensures highest occupancy level and budget utilization possible with goal of 95% or higher.
Completes monthly VMS reporting submissions after review of monthly financial statements to ensure maximum program performance.
Monitors and assists with the development of annual budgets.
Tracks monthly benchmarks and work plan items.
Staff supervision and development
Organizes and schedule workflow effectively and equitably.
Sets clear expectations for performance; coaches employees as needed; conducts performance evaluations.
Trains, supervises, motivates, and develops team members.
Ensures that BHP's business goals, deadlines, performance, quality, and customer service standards are met or exceeded.
Implements organizational, personnel, and/or policy changes relevant to BHP properties, programs, or participants.
Works with Compliance Manager to ensure staff are properly trained and in compliance.
Recommends personnel actions in the areas of hiring, performance management, professional development, promotions, transfers, and organizational exit.
Conducts quarterly performance check-ins and annual performance reviews.
Excellent customer service and teamwork
Maintains the utmost confidentiality of all applicant and participant/resident information.
Problem solves situations by breaking down barriers, streamlining policies, bridging positional and philosophical gaps and being able to focus on short-term objectives without losing sight of long-term value.
Partners with MTW and Federal Policy Director to create and implement new MTW Activities.
Works with other BHP departments to coordinate service delivery to tenant- and project-based vouchers in BHP units.
Problem-solves and communicates with landlords and participants when issues arise.
Coordinates with partner agencies for participant selection and problem resolution.
Works with reasonable accommodation issues under 504/ADA law.
Provides guidance and training to other team members as needed.
Works closely with other BHP departments as needed.
Performs related duties as required by management to meet the needs of BHP.
Boulder Housing Partners is committed to hiring employees who provide good customer service; our employees communicate courteously and responsively and provide effective and efficient service to the public and co-workers.
All BHP supervisors are responsible for understanding and enforcing Management policies; hiring and firing supervised employees or making related recommendations; ensuring employees are trained initially and on an ongoing basis, as needed; providing appropriate feedback to employees by monitoring day-to-day performance; completing performance evaluations on time; correcting problems in employee work habits or performance in a timely manner; prioritizing and scheduling work functions and vacations; ensuring adherence to established safety standards; ensuring the timely completion and submission of all paperwork required by Boulder Housing Partners to process employee transactions, insurance or injury claims, etc.; maintaining related records; and ensuring the accuracy of reported time use.
REQUIRED QUALIFICATIONS:
Bachelor's degree in social sciences or related field, or any equivalent combination of education and five years' experience, in housing, property management and/or other federal program. Well-developed interpersonal and conflict resolution skills. Ability to communicate and maintain effective relationships with people from a variety of backgrounds. Minimum of three years supervisor experience. Effective organizational and planning skills. Ability to maintain complex records and documentation. Ability to understand and interpret legal information related to housing programs. Ability to generate and interpret basic statistics and to perform spreadsheet analysis. Ability to maintain a high degree of confidentiality. Ability to work in a team environment, maximizing the potential of all team members and the functions of the site teams. Ability to work flexible hours, including evenings and weekends. Valid Colorado driver's license and acceptable motor vehicle record. Must provide own vehicle for transportation; mileage reimbursed according to policy. Acceptable background information including criminal history.
DESIRED QUALIFICATIONS:
Certified Manager of Voucher Operations. Certified Property Manager Certification. Bi‑lingual in English and Spanish.
KEY COMPETENCIES
Communication Skills - Able to convey orally and in writing complex information in a professional, clear, and concise fashion using correct grammar and punctuation. Understands and practices the principles of effective listening. Strives to constantly improve communication skills.
Time Management - Organizes time to assure attention to special projects and to day-to-day responsibilities. Regular, predicable attendance is essential for this position.
Flexibility - Adjusts to working in different situations and with people who have different work and communication styles.
Interpersonal Skills - Commits to providing exemplary customer service and working effectively with a wide array of people.
HIRING RANGE: $72,000-$82,000/year DOQ
BHP is an Equal Opportunity Employer. We do not discriminate on the basis of race, color, religion, sex, sexual orientation, gender identity, national origin, disability, or any other status protected by law or regulation. Reasonable accommodations may be made to enable individuals with disabilities to perform the essential functions of the position.
HISTORY
Founded in 1966, Boulder Housing Partners (BHP) is known for creative and award-winning approaches. BHP's goal is to make living in Boulder possible and affordable, regardless of income. We are committed to fostering a healthy sense of community in every property we develop. We are an inclusive organization that operates creatively, decisively, and effectively, with strong and consistent values and an understanding that housing is as much about people as it is about place. We build, own and manage 33% of the total inventory of affordable housing in Boulder, making a strong contribution to City Council's goal that 10% of all housing is permanently affordable.
Our commitment to the organizational stewardship of assets involves fostering a caring and supportive work environment for our most valuable asset - our employees. We realize that our mission can only be realized with a team of dedicated and passionate people. BHP provides professional development opportunities as well as a generous benefits package that includes medical, dental, vision, life insurance, paid holidays and personal days, as well as retirement benefits. Our culture promotes work-life balance and opportunities to engage in healthy lifestyle activities.
What it's like to work with us:
If your goal is to help build diverse and inclusive communities by providing homes, creating community and changing lives, consider joining us at BHP. We know our employees are our most important resource, in addition to rewarding and meaningful work we enjoy:
Medical, dental, vision health plans.
Retirement benefits that include PERA defined benefit plan plus 401k and 457 plans.
Paid life insurance.
Employee wellness program.
Long term disability
13 paid holidays per year plus vacation and sick leave.
Summer hours during months June-August.
Excellent work-life programs, such as flexible schedules, training opportunities, and more.