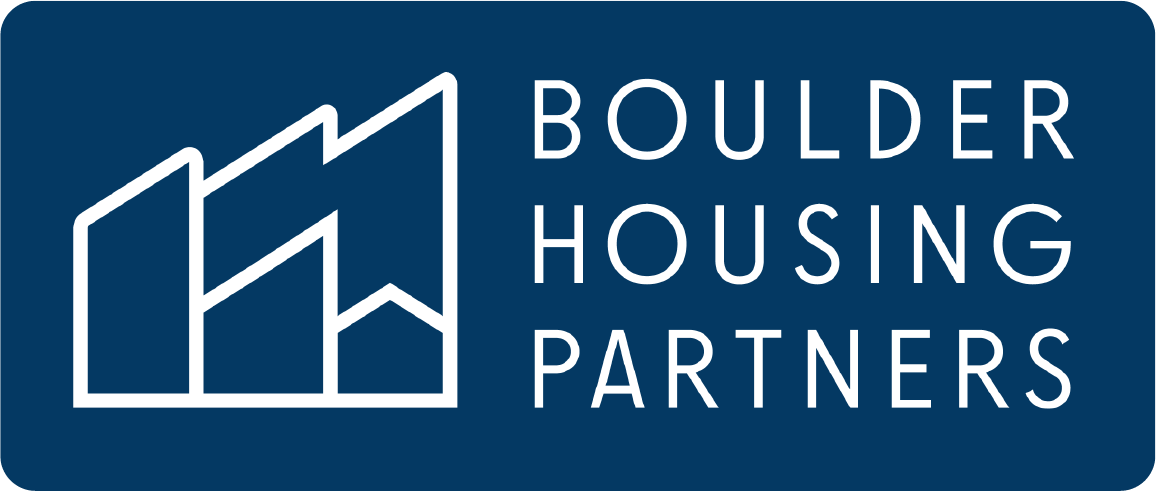 Housing Assistance Coordinator I
Boulder, Colorado - Full Time
Are you looking for a position at a mission-driven, innovative organization with great benefits? If so, join Boulder Housing Partners! We build, own, and manage affordable housing in the City of Boulder, bringing together staff and stakeholders from diverse backgrounds to accomplish a common goal.
BHP is a PERA employer and offers great public employee retirement benefits, health and wellness benefits, work-life balance, and flexible schedules.
OVERALL JOB OBJECTIVE:
Under general supervision, maintain high occupancy levels for BHP's Housing Choice Voucher Program by qualifying applicants for eligibility, maintaining a case load of active participants, and processing all recertifications.
KEY COMPETENCIES
Communication Skills - Able to convey complex information, orally and in writing, in a professional, clear, and concise fashion using correct grammar and punctuation. Understands and practices the principles of effective listening. Strives to constantly improve communication skills.
Time Management - Organizes time to assure attention to special projects and to day-to-day responsibilities.
Flexibility - Adjusts to working in different situations and with people who have different work and communication styles.
Interpersonal Skills - Commits to providing exemplary customer service and working effectively with a wide array of people.
DUTIES AND RESPONSIBILITIES:
1. Maintains high occupancy levels for the Housing Choice Program by performing daily operational tasks for a voucher case load consisting of approximately 200 tenant-based vouchers:
Conducts briefings for participants
Processes regularly scheduled recertifications
Performs complex calculation of sources of income, assets, deductions and FSS escrows/disbursements
Calculates rent and housing assistance payments and escrow deposits
Conducts inspections and supervises HQS inspector/5% quality control inspections
Submits 50058s to HUD's PIC system on time as per HUD timeframes and ensures acceptance into the PIC system of all records, corrects errors if needed
Initiates and documents repayment agreements
Maintains tickler files for recertifications and re-inspections
Performing daily computer data entry and correspondence with clients and landlords.
2. Works with local private landlords in securing and maintaining housing opportunities:
Conducting landlord outreach opportunities and activities
Executing HAP contracts with landlords
Ensuring correct, accurate and timely processing of HAP payments to landlords
Addressing complaints and issues brought by the landlord
Working with landlords to enforce program compliance
3. Provides excellent customer service by:
Coordinating with partner agencies for participant selection and problem resolution
Problem-solving with landlords and participants when issues arise
Addressing issues and complaints from participants
Working with reasonable accommodation issues under 504/ADA law
Providing guidance and training to other team members as needed
Working closely with other BHP departments
4. Performs related duties as required by management to meet the needs of BHP.
5. Regular, predictable attendance is an essential function of this position
6. Takes proper safety precautions, anticipates unsafe circumstances, and acts accordingly to prevent accidents. Responsible for the safety of self, others, materials, and equipment. Uses all required safety equipment.
REQUIREMENTS:
High School diploma or equivalent. Demonstrated written and verbal communications skills. Ability to work independently and to assume responsibility for completion of complex workload without close supervision. Demonstrated time management and organizational skills. Demonstrated ability to perform detail-oriented work, including the ability to apply detailed guidelines to specific individual cases (as in determining eligibility for federal programs). Basic math skills. Ability to deal courteously and effectively with the public. Conflict resolution skills. Sensitivity to people who have special needs, such as the culturally diverse, persons living with a disability, elderly, or chronically mentally ill. Acceptable background information, including criminal history.
DESIRED QUALIFICATIONS:
Bi-lingual in Spanish and English. Previous experience in federally subsidized housing programs. Experience with Yardi software system.
HIRING RANGE: $21-$23/hour DOQ
HISTORY
Founded in 1966, Boulder Housing Partners (BHP) is known for creative and award-winning approaches. BHP's goal is to make living in Boulder possible and affordable, regardless of income. We are committed to fostering a healthy sense of community in every property we develop. We are an inclusive organization that operates creatively, decisively, and effectively, with strong and consistent values and an understanding that housing is as much about people as it is about place. We build, own and manage 33% of the total inventory of affordable housing in Boulder, making a strong contribution to City Council's goal that 10% of all housing is permanently affordable.
Our commitment to the organizational stewardship of assets involves fostering a caring and supportive work environment for our most valuable asset - our employees. We realize that our mission can only be realized with a team of dedicated and passionate people. BHP provides professional development opportunities as well as a generous benefits package that includes medical, dental, vision, life insurance, paid holidays and personal days, as well as retirement benefits. Our culture promotes work-life balance and opportunities to engage in healthy lifestyle activities.
What it's like to work with us:
If your goal is to help build diverse and inclusive communities by providing homes, creating community and changing lives, consider joining us at BHP. We know our employees are our most important resource, in addition to rewarding and meaningful work we enjoy:
Medical, dental, vision health plans
Retirement benefits that includes PERA defined benefit plan plus 401k and 457 plans
Paid life insurance
Employee wellness program
Long term disability
13 paid holidays per year plus vacation and sick leave
Excellent work-life programs, such as flexible schedules, training opportunities, and more
BHP is an Equal Opportunity Employer